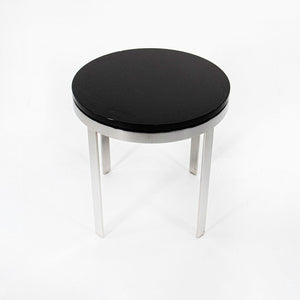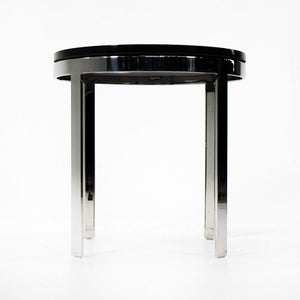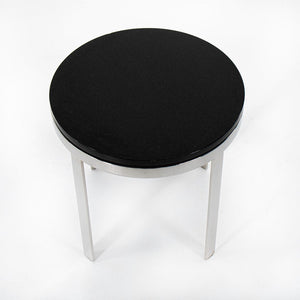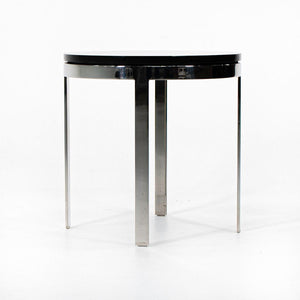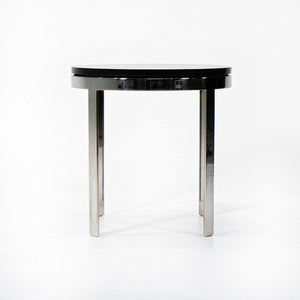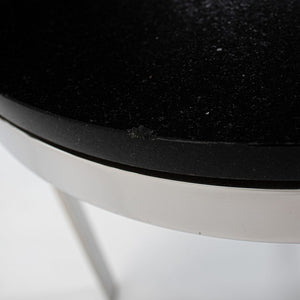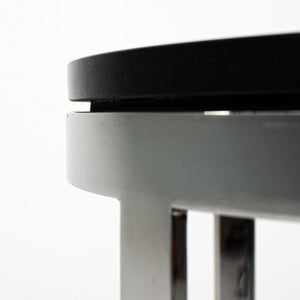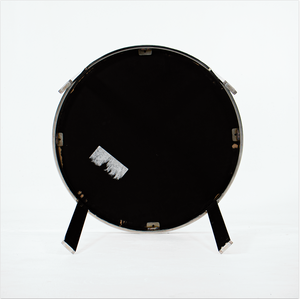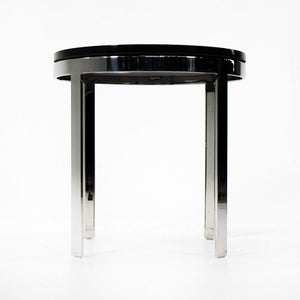 1980s Nicos Zographos Side Table for Zographos Designs Ltd. with Black Marble Top
This is a black marble and stainless steel side table designed by Nicos Zographos and produced by Zographos Designs Limited. Zographos is known for his exquisite metal furniture.

The piece measures 19 inches in diameter, and is 18.5 inches tall. The polished stainless steel base is in very good condition with light wear. The top is in nice shape also with a very small nick to the edge as is shown in the photos.