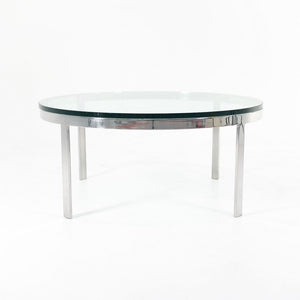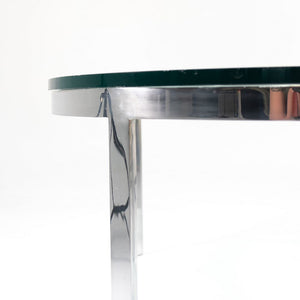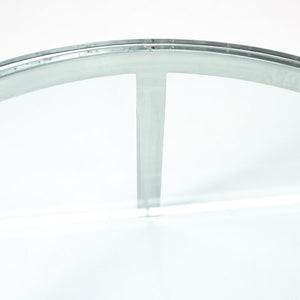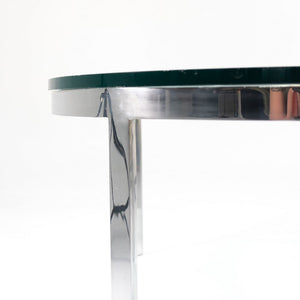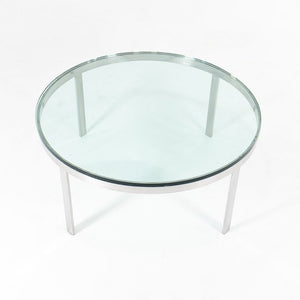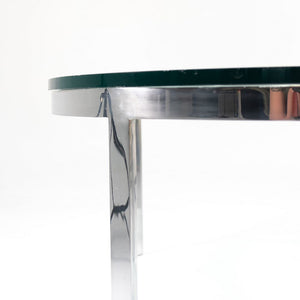 1990s Zographos Coffee Table by Nicos Zographos for Zographos Designs with Glass Top
This is a round coffee table, attributed to Nicos Zographos and Zographos Designs Ltd. circa 1990s. It has a thick tempered glass top with a polished steel base.
This table measures 36 inches in diameter, and stands 16.5 inches tall. The base is in very good vintage condition. The thick glass top shows some wear from use, including some faint scratches in the top. Please see photos.