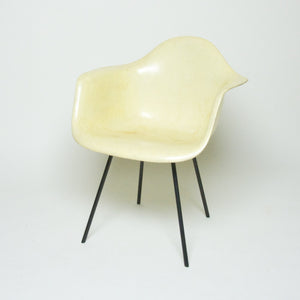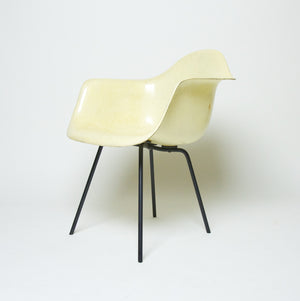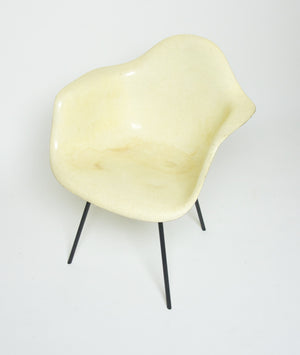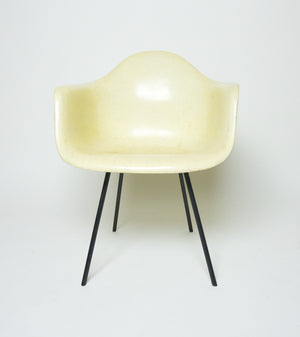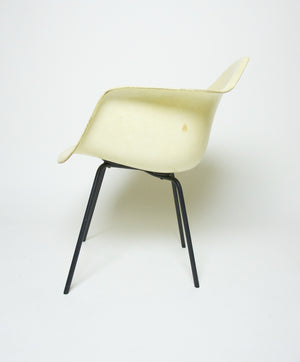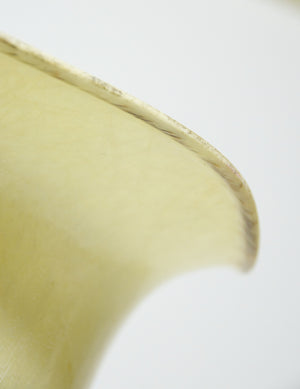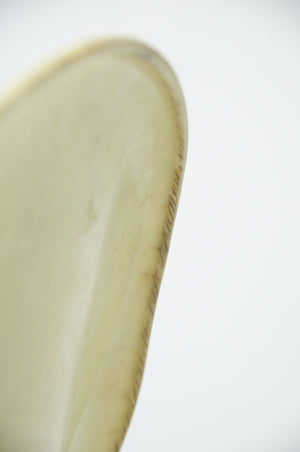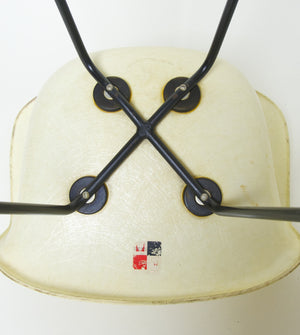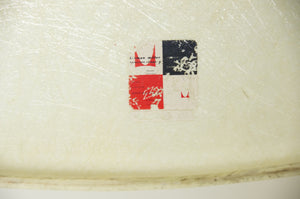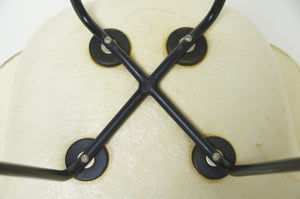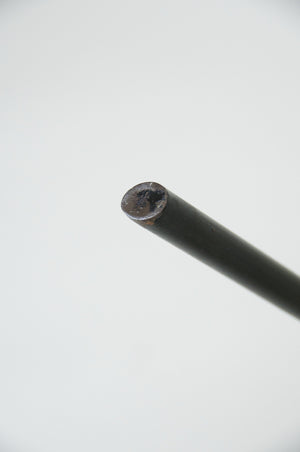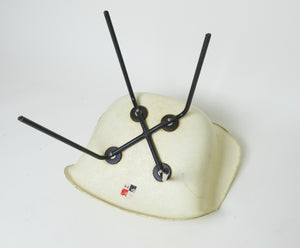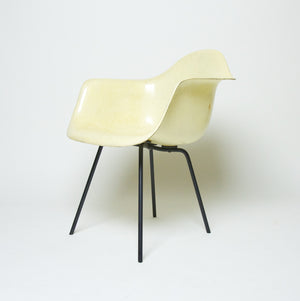 SOLD Eames Zenith Rope Edge Fiberglass Arm Shell Lemon Yellow
Listed for sale is an all extremely rare and all original Eames rope edge fiberglass arm shell in lemon yellow with an original X base, enlarged shock mounts, original screws, and original washers. The chair was manufactured by Zenith for Herman Miller and is one from the earliest generation of Eames armshells. The rope edge was discontinued after a short period of production due to the added expense of an additional step in the manufacturing process. The shell has not been cleaned heavily and thus could be made to look flawless if so desired. The current state is absolutely original. It has also never been worked on or coated with anything. The shell is absolutely original, as is the base. 
Fiberglass
Excellent condition with nice gloss to the shell. It has not been coated or refinished and is original. 
Shock Mounts and Screws
The shock mounts are all original and are still stable on the chair. The screws are all original as well and are still tight into the shock mounts.
Base
The X base is in excellent shape with visible signs of age.