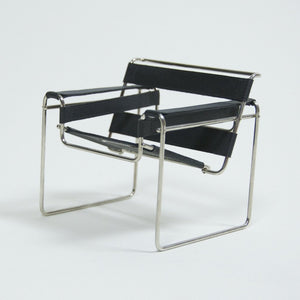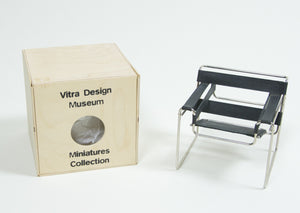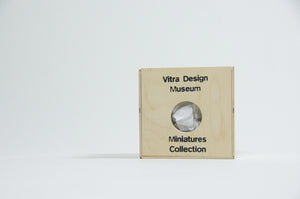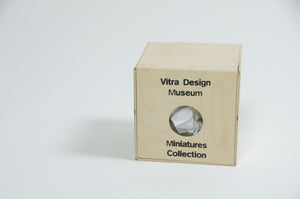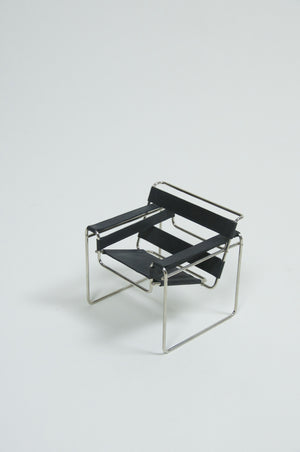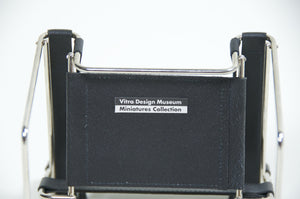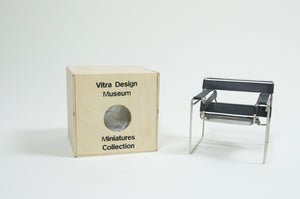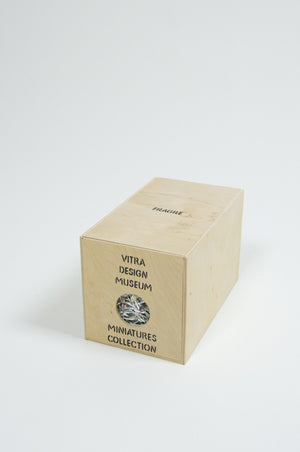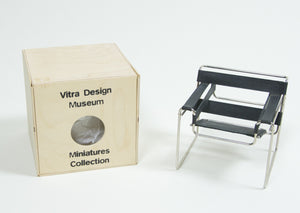 SOLD Vitra Miniature Marcel Breuer Wassily Chair New In Box
Up for sale is an miniature Wassily B3 chair, designed by Marcel Breuer and crafted by Vitra, the famous international design house known for design and craft excellence. This particular example comes with its original box and is in new condition. These miniatures are made to 1:6 scale and beautifully represent their bigger brothers. Every detail is consistent with the original down to the last screw, making the miniatures such wonders. 
This Wassily miniature is no different. The condition is perfect, stitching looks excellent, and packing materials are still inside of the boxes. 
There are a couple of minor scuffs on the box, I think mostly just from the store that owned the piece.