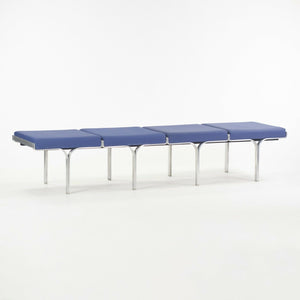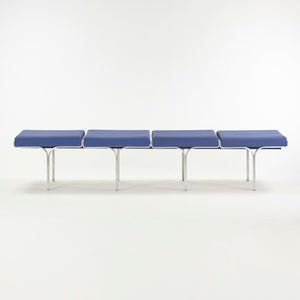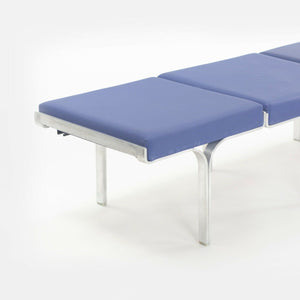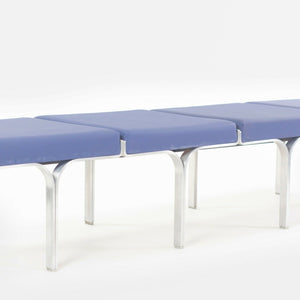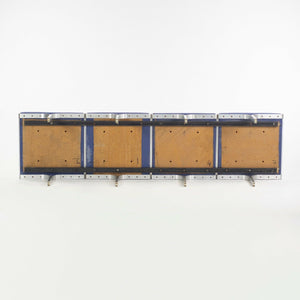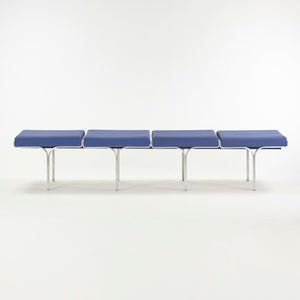 1960s John Behringer Link Bench Model 656 for Fabry Associates
Listed for sale is a gorgeous 4-seater bench (model 656) by John Behringer for Fabry Associates. These iconic benches were used in the TWA terminal, famously designed by Eero Saarinen. This design is also part of the permanent collection at the MOMA.
The upholstery is overall in very nice shape. Its a soft touch vinyl upholstery. There is some wear and small marks to to the side of the upholstery, though presents very nicely. If for any reason you'd like it reupholstered in a different material before shipping, we can accommodate as well.
This piece measures 88 in long by 17 inches tall and 22.5 inches deep.