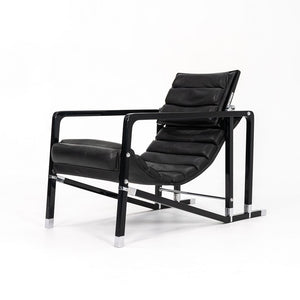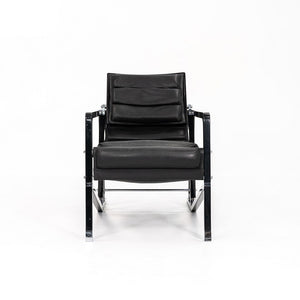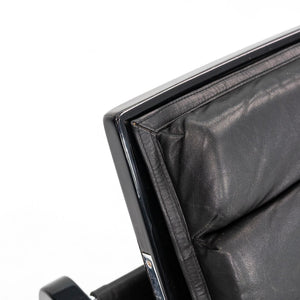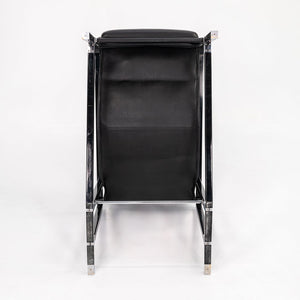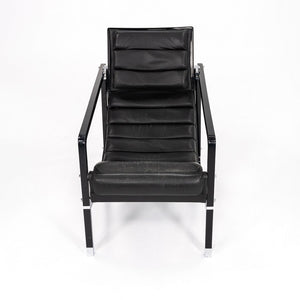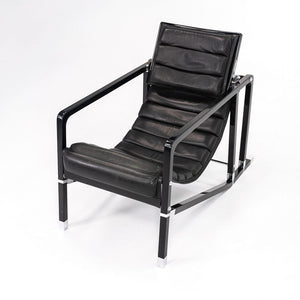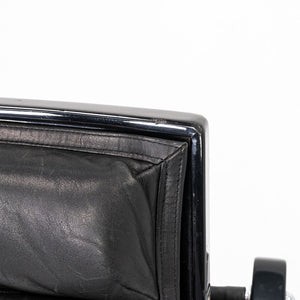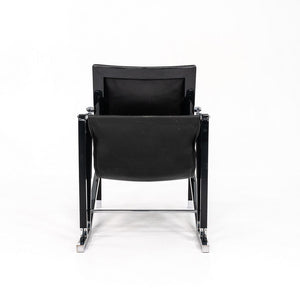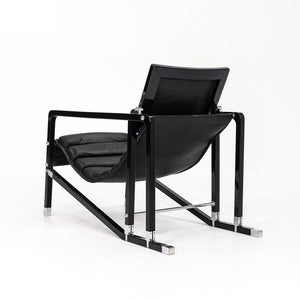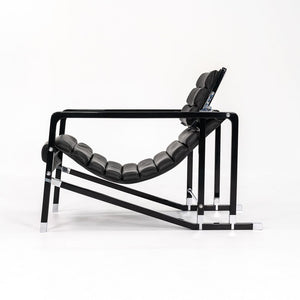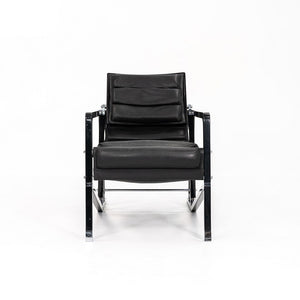 1980s Transat Lounge Chair by Eileen Gray for Ecart International in Black Leather and Lacquered Wood
This is a Transat lounge chair, originally designed by Eileen Gray in 1927. This example was produced by French company ECART International in the 1980s. The design features a black lacquered-beech wood frame, and has a black leather seat. The feet have nickel-plated sabots, and the other metal details are nickel-plated as well. The name "Transat" was derived from the term "Transatlantic", referring to steamship travel and the deck chairs commonly seen on such ships.
This exceptional lounge chair measures 21.6 inches long, 41.7 inches wide, and 31.1 inches high. The leather has some faint scratches and abrasions. The lacquered finish shows some minor wear. Overall, the piece is in very good vintage condition with light wear. The leather has been recently conditioned also. It came from a Manhattan estate. Please see photos.