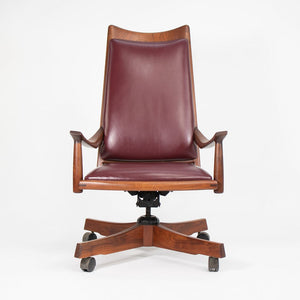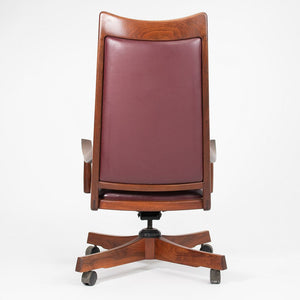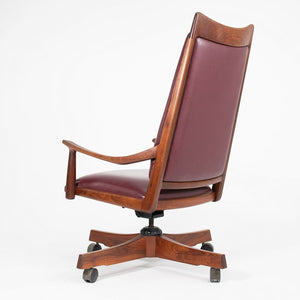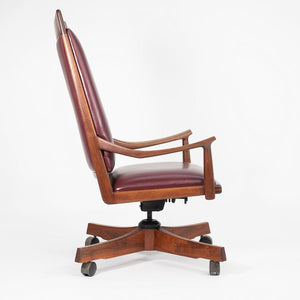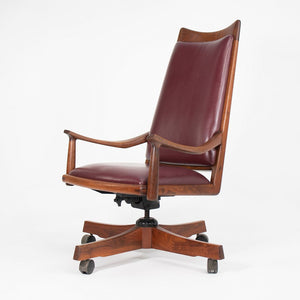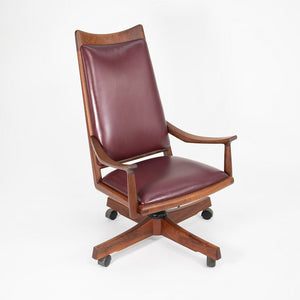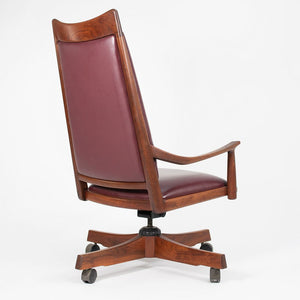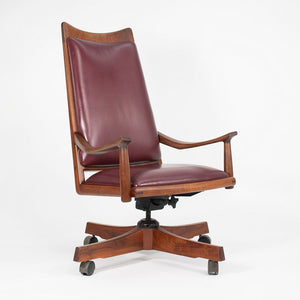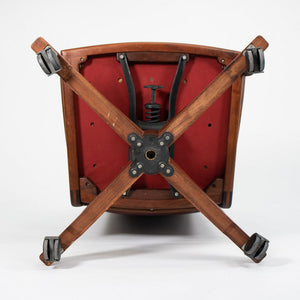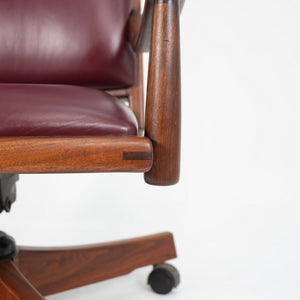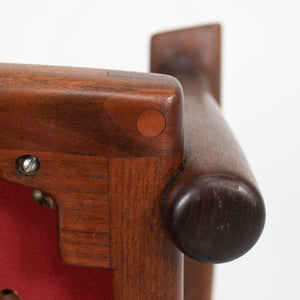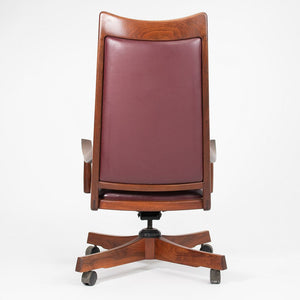 1970s Studio Craft Desk Chair by John Nyquist in Walnut and Burgundy Leather
This is a rare circa 1970s swiveling desk chair that was hand crafted by John Nyquist in Long Beach, California. Nyquist was designer and craftsman, who was involved in the studio craft movement. He created fabulously intricate and expressive pieces of furniture from 1959 until his passing in 2018.
This particular example came from a Washington, D.C. area estate. It uses a burgundy leather that can often be found on his furniture. It's constructed from solid walnut and is completely hand sculpted. The chair measures 51 inches tall by 30 inches wide and 24 inches deep. The seat height is adjustable, though currently measures 16 inches.