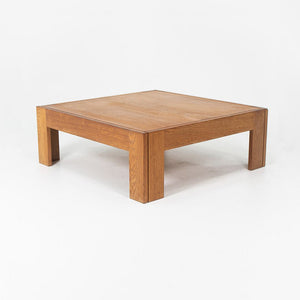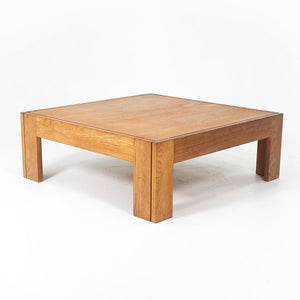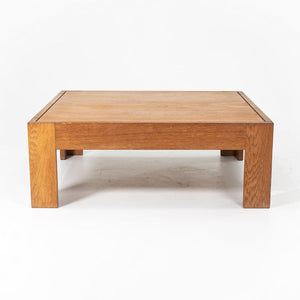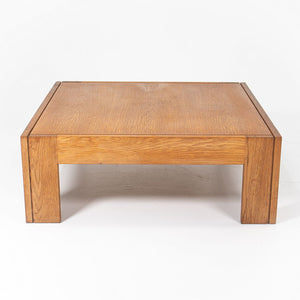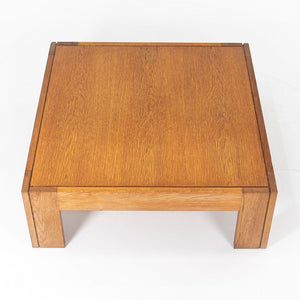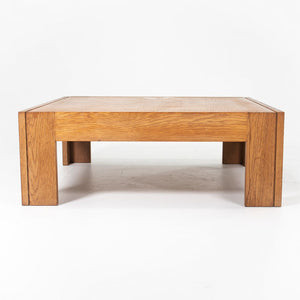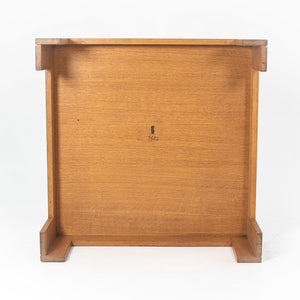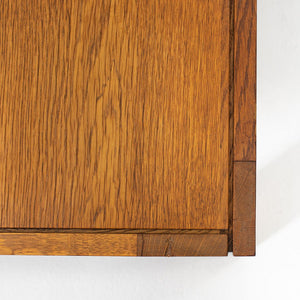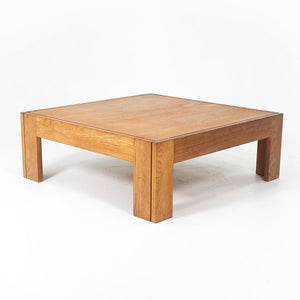 1975 Square Coffee Table by Tage Poulsen for CI Designs in White Oak
This is a low square coffee table, executed in chunky quarter sawn white oak. It was designed by Tage Poulsen in 1975 for CI Designs, the licensed manufacturer of his designs at the time. While seemingly simple in form, the components for this piece were hand-selected for their distinctive unique grain patterns & visible flares. Condition overall is very good with some visible wear from use. See photos. We also have a matching long coffee table from the same original owner.
This table was acquired from an estate in Boston, among many other rare and original CI Designs furnishings.
This table has a height of 11.5 inches. It measures 31.5 inches wide and 31.5 inches in deep.