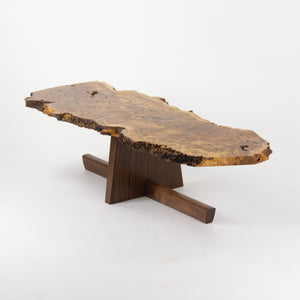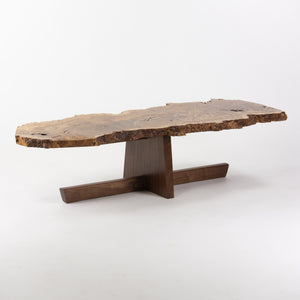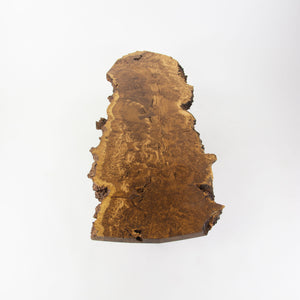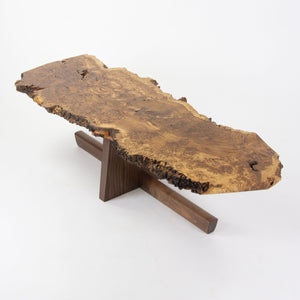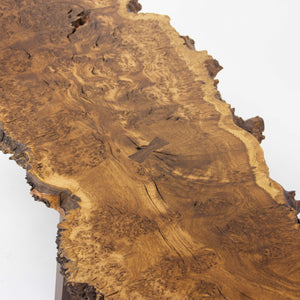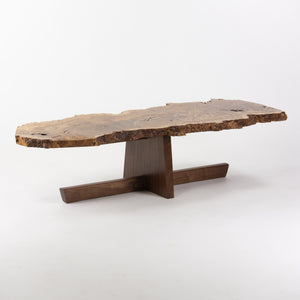 SOLD Mira Nakashima George Nakashima Woodworkers English Oak Burl Minguren I Coffee Table
This is a very special English Oak Burl coffee table, produced by Mira Nakashima. This is an example of the Minguren I style table base, which allows slabs to cantilever with minimal support. The English Oak Burl is a favorite of the Nakashima Studio, as these wood burl all throughout the wood, a unique and highly sought after characteristic.
This piece measures 60 inches in length, 15 inches tall, and 20.5 inches deep. The base is crafted from Pennsylvania Black Walnut, historically sourced from near the Nakashima Woodworking Studio in New Hope, Pennsylvania.