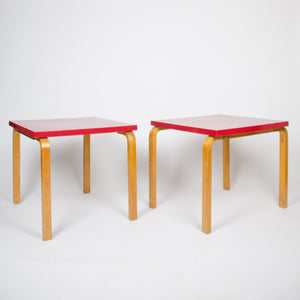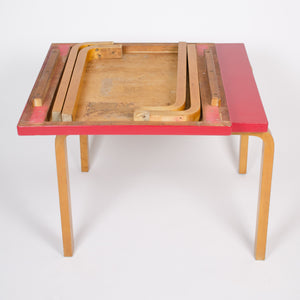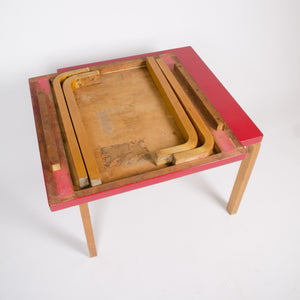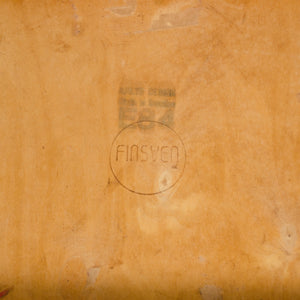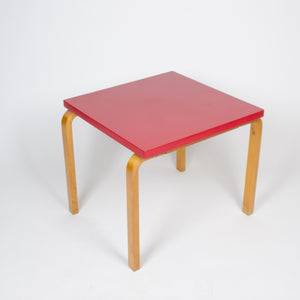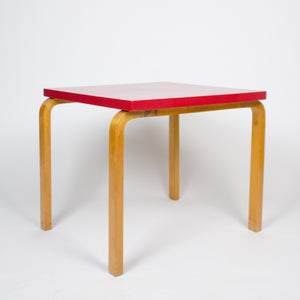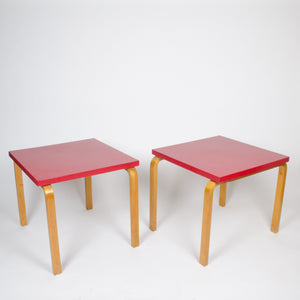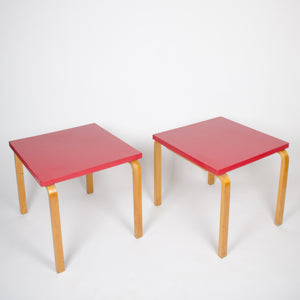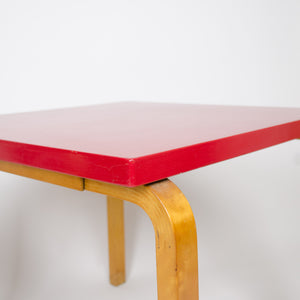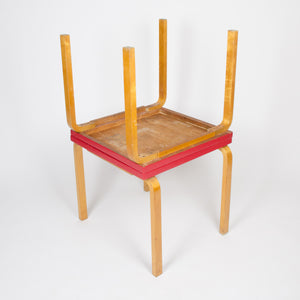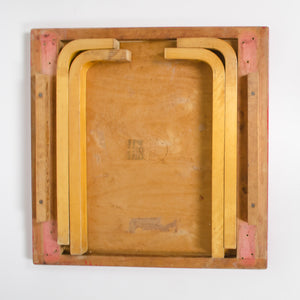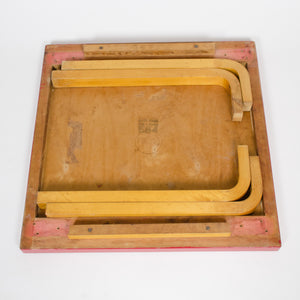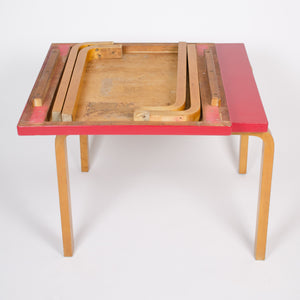 SOLD Alvar Aalto Finsven Early E 84 Tables Pre-Artek
Listed for sale are two of the earliest produced Alvar Aalto E 84 midsize side tables / end tables manufactured by Finsven in Sweden. The tables are highly efficient in terms of how they assemble and disassemble. The legs are iconic and follow Aalto's typical bent lamination technique. Authenticity is guaranteed. These likely date to the 1930s or 1940's. 
They measure approximately 27x27x25. 
The price listed includes both tables. 
Frame
Plywood structure is in great condition without dents or scratches. Wear and patina is appropriate for its age.