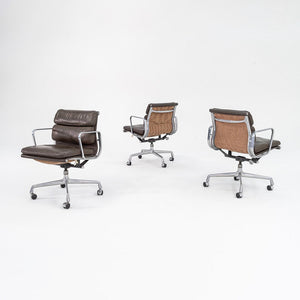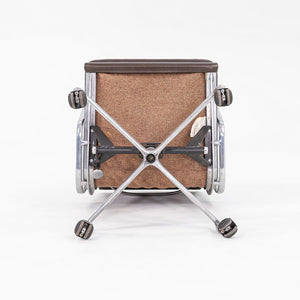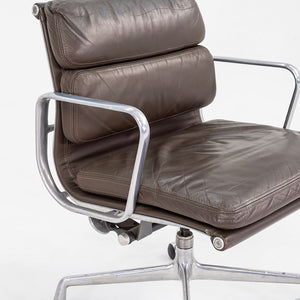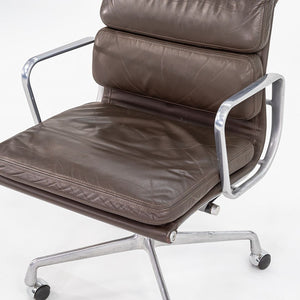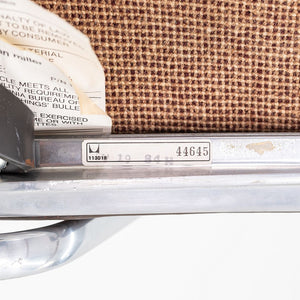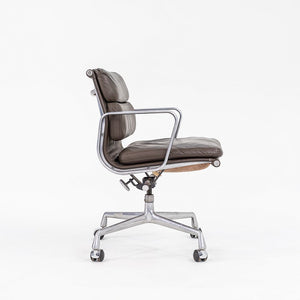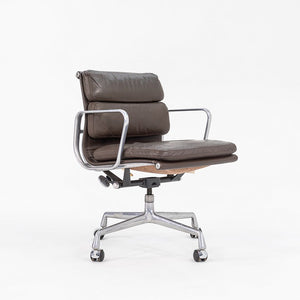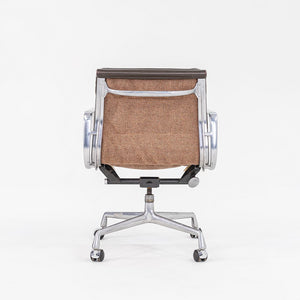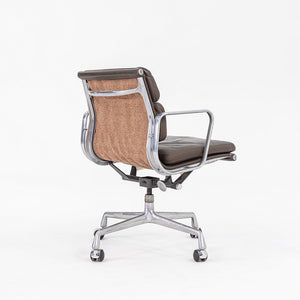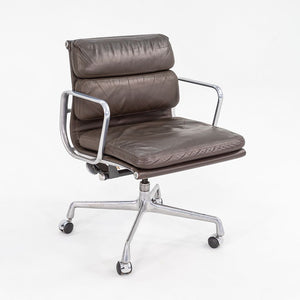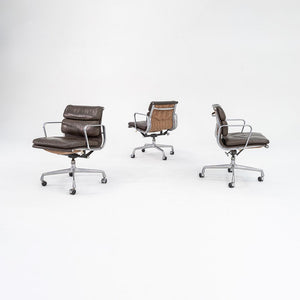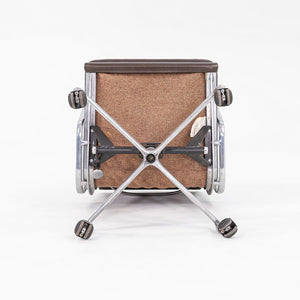 1984 Soft Pad Management Desk Chair by Charles and Ray Eames for Herman Miller in Brown Leather
This is an Eames Aluminum Group Soft Pad Management-Height Desk Chair, Model EA418, originally designed by Charles and Ray Eames for Herman Miller in 1968. The listed price includes one chair, and we have 3 available for purchase. These examples date to 1984, having chocolate brown leather upholstery with a fabric back. Their frames are of polished aluminum, and they feature plush cushions that are 2 inches thick.
Each chair measures 24 inches deep, 22.5 inches wide, and 32 inches high, adjustable to 34 inches. They have a minimum seat height of 18.5 inches that is adjustable to 20.5 inches. Their seat has a depth of 16.5 inches.
The brown leather has aged nicely and has a warm patina with some wear apparent around the edges, and the fabric backs are a bit loose as shown in the photos.
Their aluminum bases have some rubs and wear. The arms are in superb condition, as they've been professionally refinished. Overall, these chairs are in good to very good vintage condition. Please see photos.