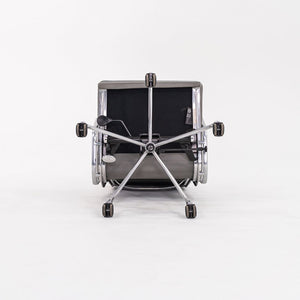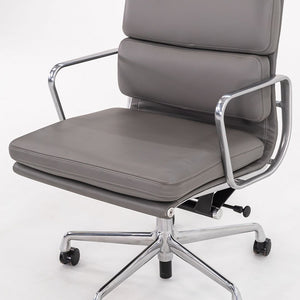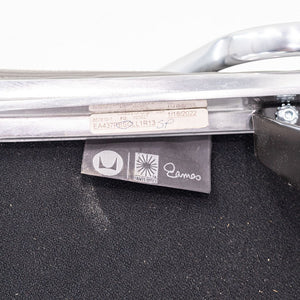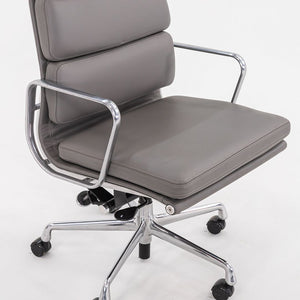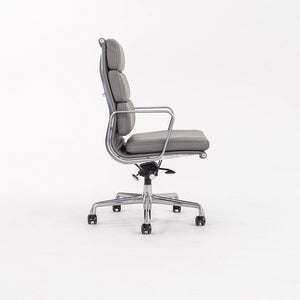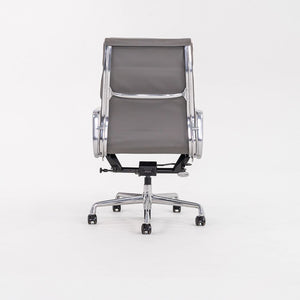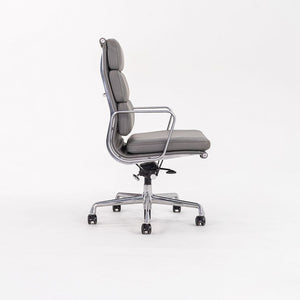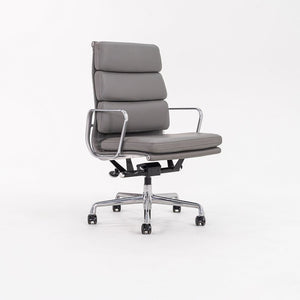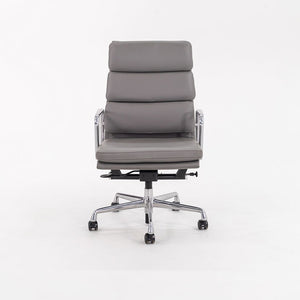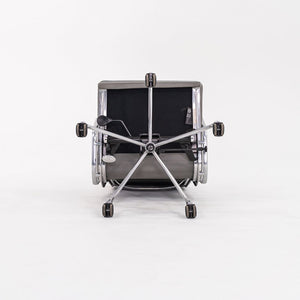 2022 Soft Pad Executive Desk Chair by Charles and Ray Eames for Herman Miller in Grey Leather
This is an Eames Aluminum Group Soft Pad Executive-Height Desk Chair, originally designed by Charles and Ray Eames for Herman Miller in 1968. This example dates to 2022. Its design features a frame of polished aluminum and has pebbled MCL gunmetal grey leather upholstery (MCL Gunmetal is the exact leather spec). The seat and back have plush cushions that are 2 inches thick, and this model features a pneumatic lift.
The chair measures 23.75 inches long, 22.5 inches wide, and 40 inches high. It has a minimum seat height of 18.5 inches that is adjustable to 20.5 inches. It has a seat depth of 16.5 inches. The leather is in very good condition with some light patina present, especially around the corners. The aluminum base and arms have a few rubs but look fresh. Overall, this chair is in good condition with light wear. Please see photos.