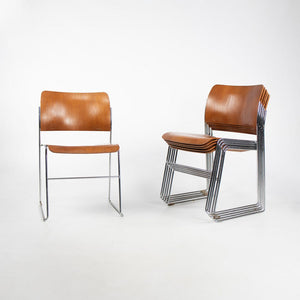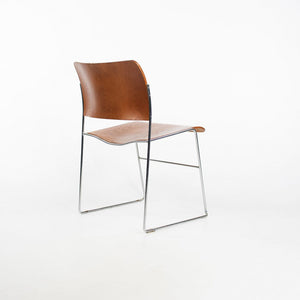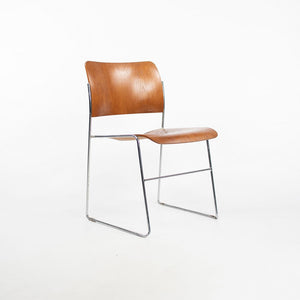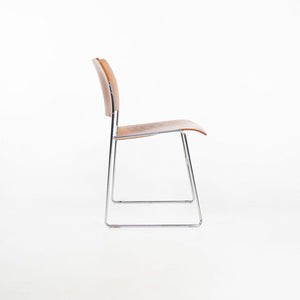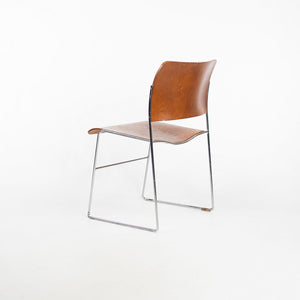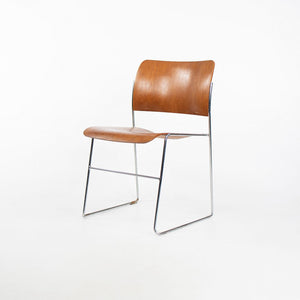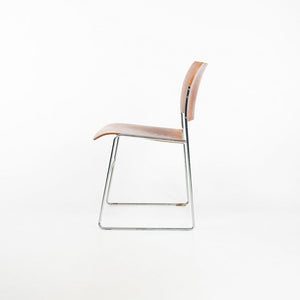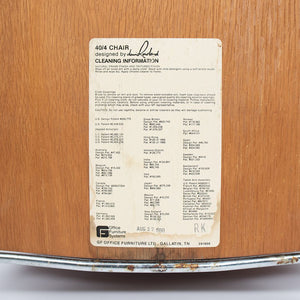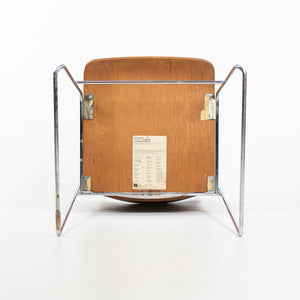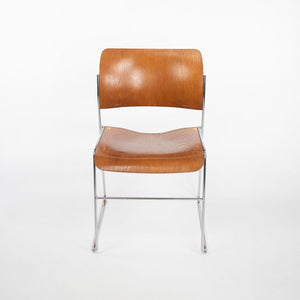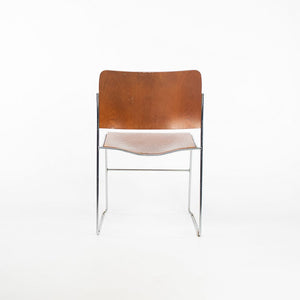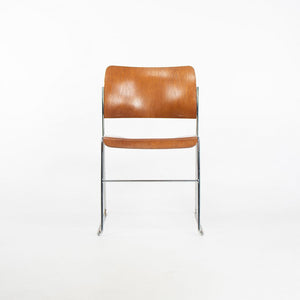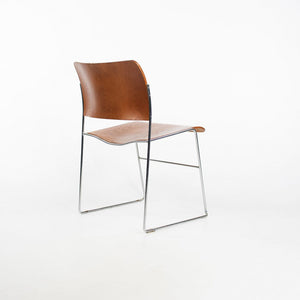 1990 Rowland 40/4 Side Chair by David Rowland for General Fireproofing Co in Oak and Chrome 8x Available
These are '40/4' chairs, originally designed by David Rowland in 1964. This iconic chair has been praised as one of the most ingenious modern designs of the 20th century, and is credited as the first truly stackable chair. The listed price includes one chair, and we have 8 on-hand for individual purchase. The design features a solid steel sled base, and has a steam-bent oak seat and back. These particular examples were manufactured by GF Business Equipment (part of General Fireproofing Co) in the 1970s. It's possible that General Fireproofing was one of Thonet's authorized producers of their American metal pieces at the time, though that is not certain. Later, the Howe Corporation would come to buy the rights to produce the 40/4.
Each chair measures 20.9 inches long, 19.3 inches wide, and 30.3 inches tall. The seat height is 17.9 inches. There are some small nicks to the chromed-metal legs, and there is a bit of wear present near the base corners. There are some scuffs to the wood finish and rubs at the edges, but no actual loss of veneer. We will do our best to clean these up and touch them up prior to shipping. Overall, these chairs are in very good vintage condition with some wear apparent. Please see photos.