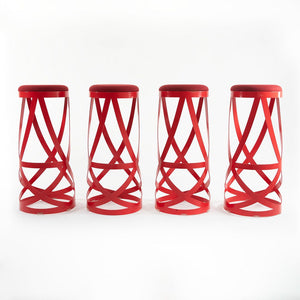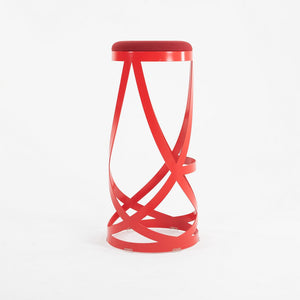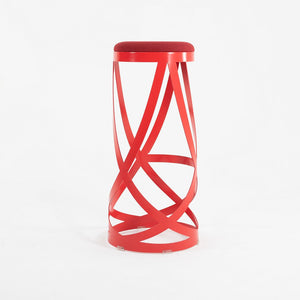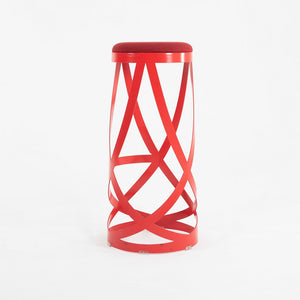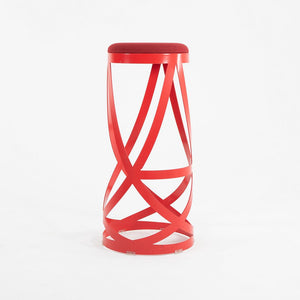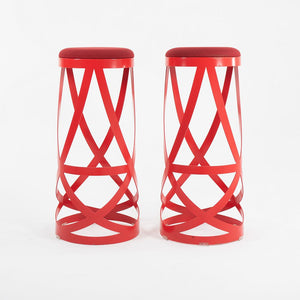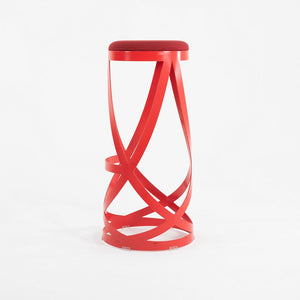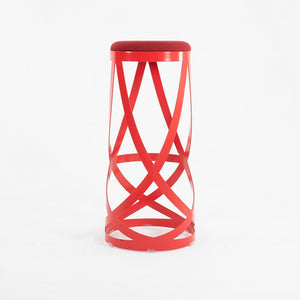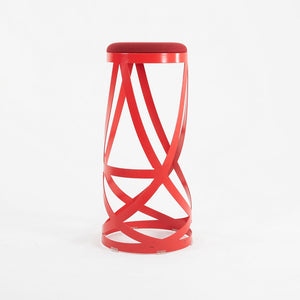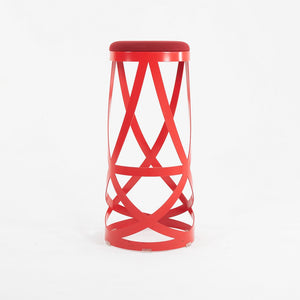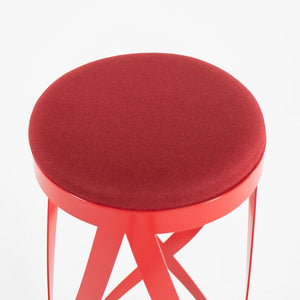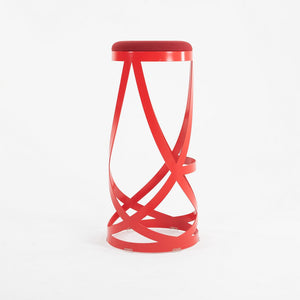 2013 Ribbon High Bar Stool by Nendo for Cappellini 12x Available
This is a Nendo High Ribbon Stool, designed by Nendo for Cappellini. Nendo is the name of a collective of professionals, under the guidance of architect Oki Sato. Each stool is constructed from a single sheet of metal, with sculptural laser-cut "ribbons" forming the base.
The listed price includes one stool. We have several of these stools in our inventory, please inquire if you should desire more than one. Each stool has a height of 30.32 inches, and a diameter of 14.77 inches. They are all in very good condition, with slight scratches to the surface. The upholstery is in great condition. Please see photos. These came from the headquarters of Ritz Carlton.