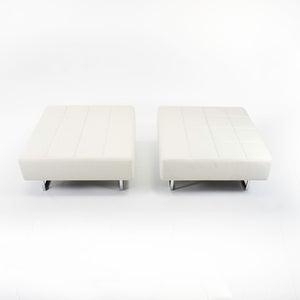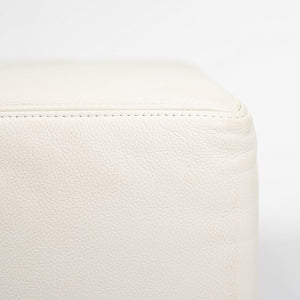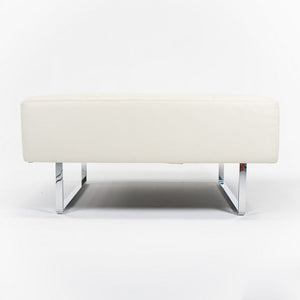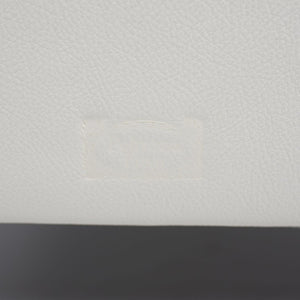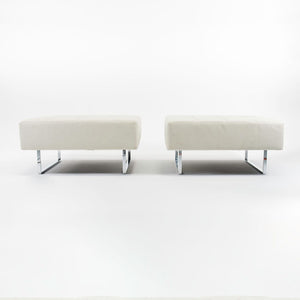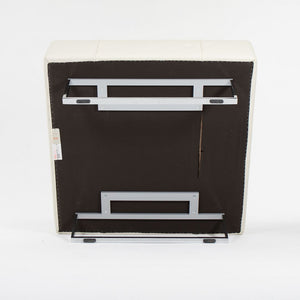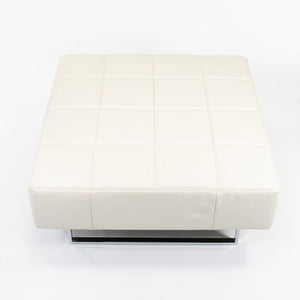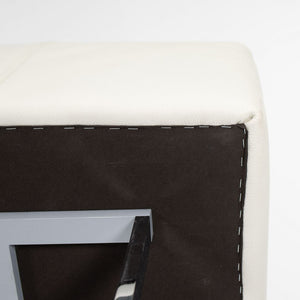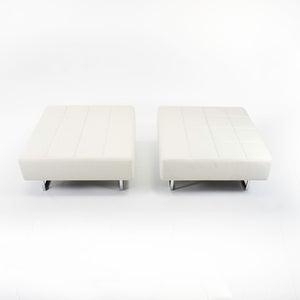 2014 Quadra Ottoman by Pierluigi Cerri for Poltrona Frau in Off-White Leather 34x34 inch
This is a Quadra ottoman, designed in 2001 by Studio Cerri & Associati for Poltrona Frau. Studio Cerri is the collaboration of two dynamo Italian designers, Pierluigi Cerri and Alessandro Colombo. This simple yet überstylish ottoman is outfitted in what appears to be a light gray or off-white Pelle Frau® leather. The frames of these pieces are made of seasoned beechwood, and the feet are formed of a matte stainless steel. The designers looked at this series for Poltrona Frau as a configuration of "building blocks for living". They are first and foremost architects, after all.

The listed price includes one ottoman as shown. Each was produced in 2014. We have several of these pieces available for individual purchase. They came from the Headquarters of Ritz Carlton. Each ottoman measures 34.5 inches wide, 34.5 inches long, and 16.5 inches tall. These pieces are in wonderful condition and have only light wear from use.