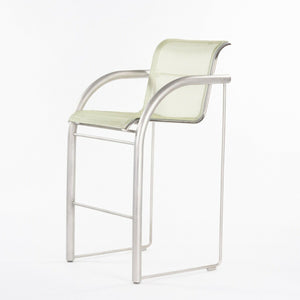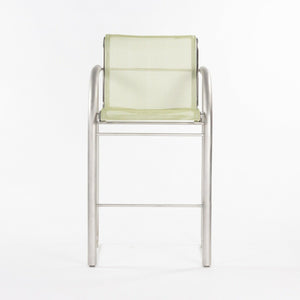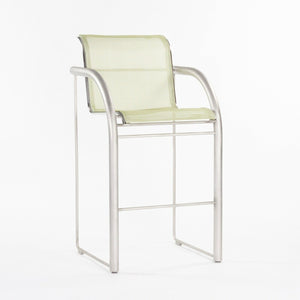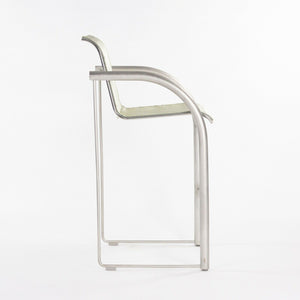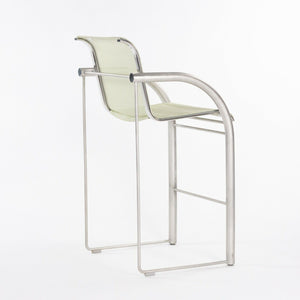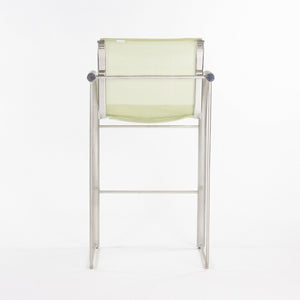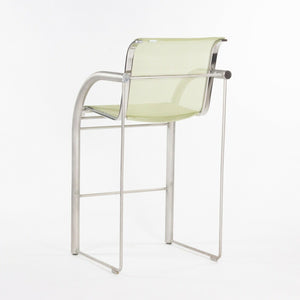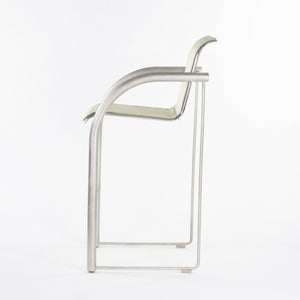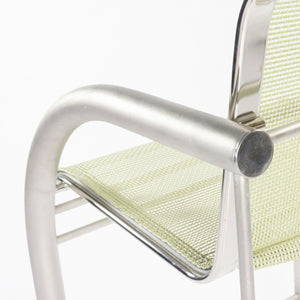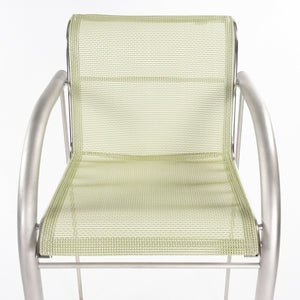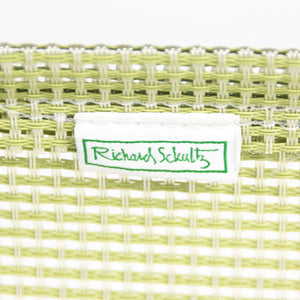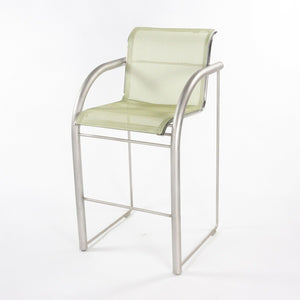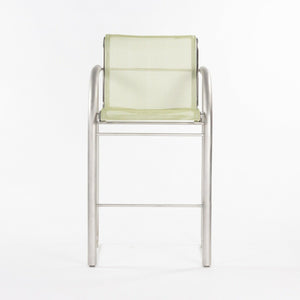 Prototype Richard Schultz 2002 Collection Stainless Bar Stool with Outdoor Mesh
Listed for sale is a Richard Schultz 2002 Collection stainless steel bar stool prototype with outdoor mesh upholstery. For context a 2002 collection bar stool was never put into production, thus, this is a complete one-off. The arm height is 38 inches from the ground. Total height is approximately 44 inches. This is a marvelous and rare example of a 2002 collection bar stool. The stainless steel frame is in terrific shape and mesh sling shows little if any notable wear. This piece has been inspected and cleaned. The stainless steel frame shows some very minor imperfections. The sling is tight and intact.
This example was acquired directly from Peter Schultz, the son of Richard Schultz and co-owner of Richard Schultz Design. He remained a hugely influential part of the company for decades until production rights were sold back to Knoll in 2012. Peter Schultz annotated a list of details for each piece listed. I am thus able to verify both the authenticity and accuracy of each piece's background. Please note, multiple prototypes are available from different Schultz designs.