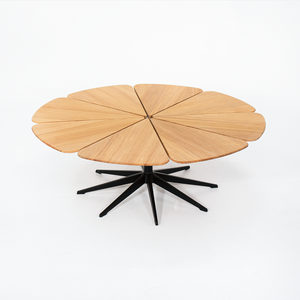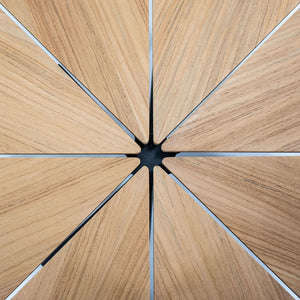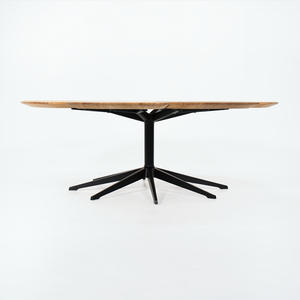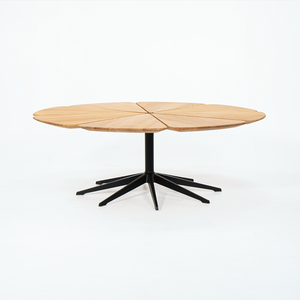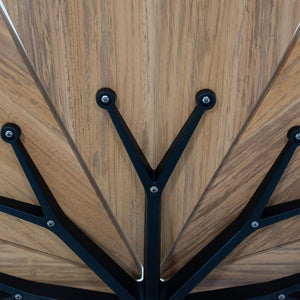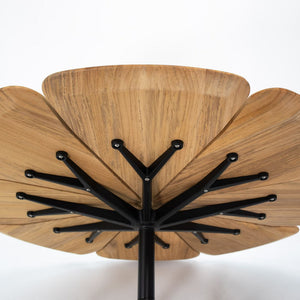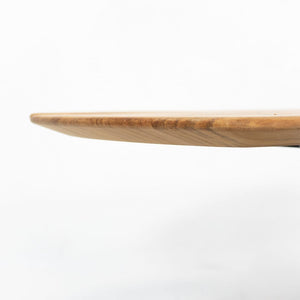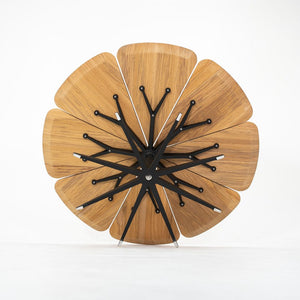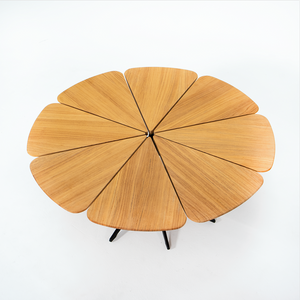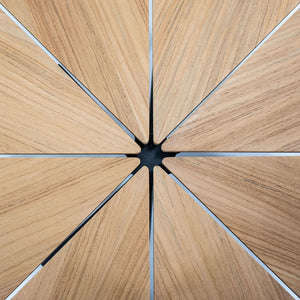 2010s Petal Coffee Table by Richard Schultz for Knoll
This is a 2021 production Petal coffee table, designed by Richard Schultz and produced by Knoll. The table was ordered with a teak top and black powder coated base. This is one of Schultz's most noteworthy designs, as it uses very slender cast aluminum spokes in a tree-like structure to suspend the wood top. Condition overall is terrific. See photos. This came directly from a Knoll employee and it has never been used in a home or office setting. It may show minuscule wear only from transporting it to our warehouse.
The table measures 42 inches wide by 42 inches deep and 15 inches tall.