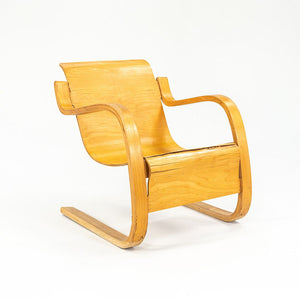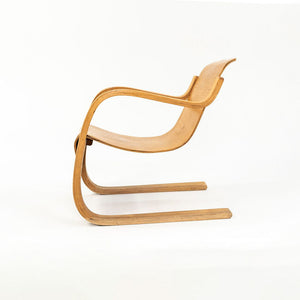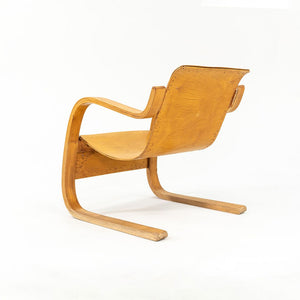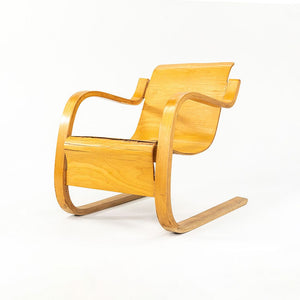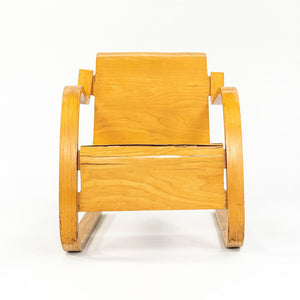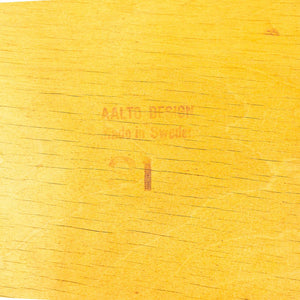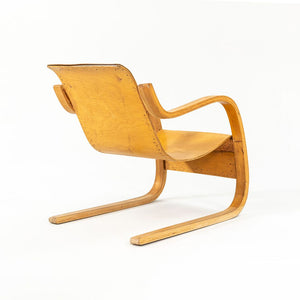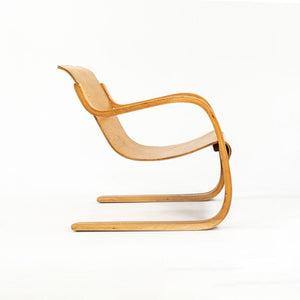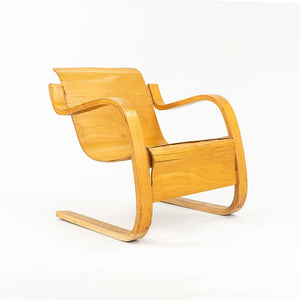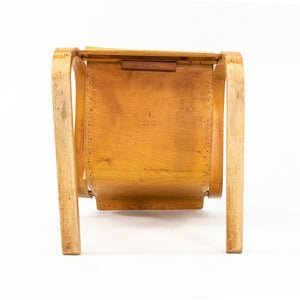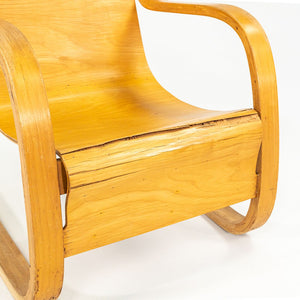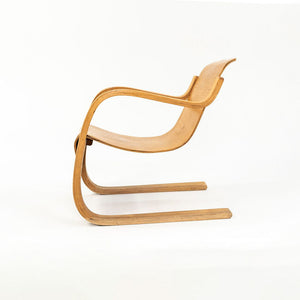 1932 No. 42 Small Paimio Chair by Aino and Alvar Aalto for Artek in Birch
This is a very special and unusual chair. It is an original Armchair 42, Small Paimio, designed by Alvar Aalto and Aino Aalto for the Paimio Sanatorium in 1932. This particular piece hails from approximately the same time. The chair's frame is made from birch, which has been bent to produce a cantilevered shape. The seat and back were created from form-pressed birch plywood.
The chair measures 29.5 inches long, 23.75 inches wide, and is 28.25 inches tall. It has a seat height of 14.25 inches. The curved section of the seat has split in the front, and there are nicks, scuffs and discoloration throughout the piece. We have not attempted to remedy the split nor refinish the wood. Overall, this true collector's item in original condition with age apparent. It would not be recommended for use unless it was repaired first. Otherwise, it would be best suited as a rare relic of early Aalto design. Please see photos.