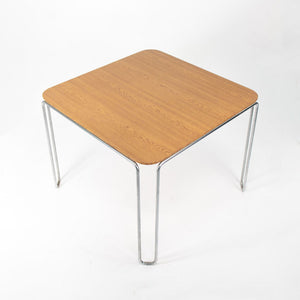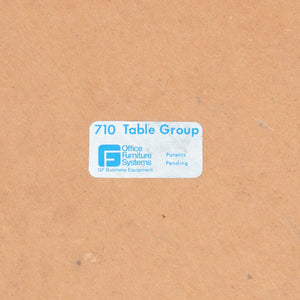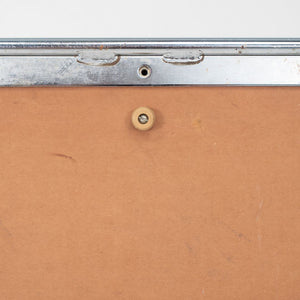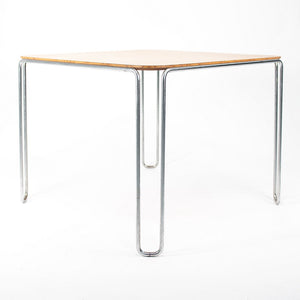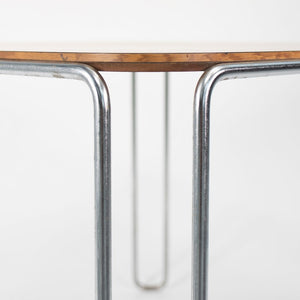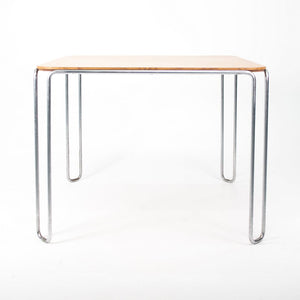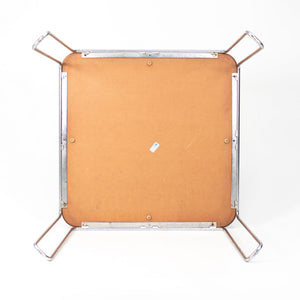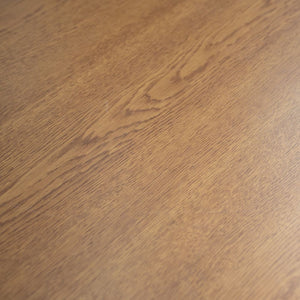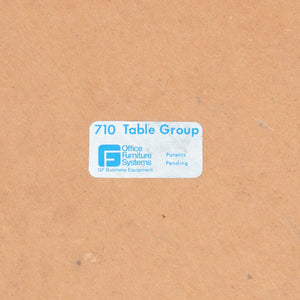 1970s Model B10 Dining Table by Marcel Breuer for General Fireproofing Company in Steel and Laminate
This is a tubular steel table, Model B10, originally designed by Marcel Breuer for Gebrüder Thonet in Vienna, Austria, in 1927. This particular example was manufactured by GF Business Equipment (part of General Fireproofing Co) in the 1970s. Its possible that General Fireproofing was one of Thonet's authorized producers of their American metal pieces at the time, though that is not certain. General Fireproofing did, however, notably produce designs by David Rowland and Nicos Zographos, so their reputation for design is generally quite good. The piece is has a faux-oak laminate top with rounded corners, and is mounted on a nickel-plated tubular steel base. This piece personifies the Bauhaus vision; the piece is lightweight yet extremely stable, and is easy to care for.

This table measures 36 inches wide, 36 inches deep, and 28 inches high. This is a vintage piece and will show signs of age & use. It remains in very good condition.