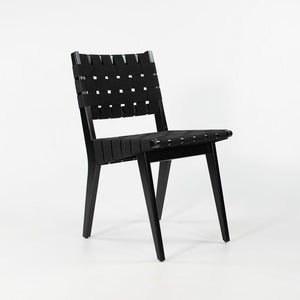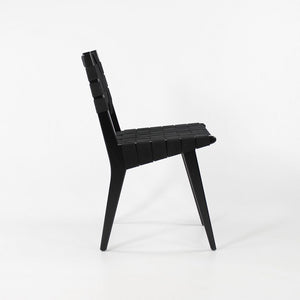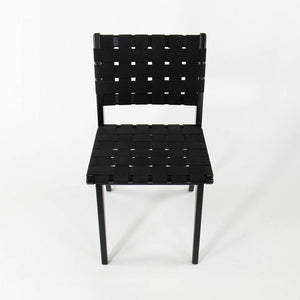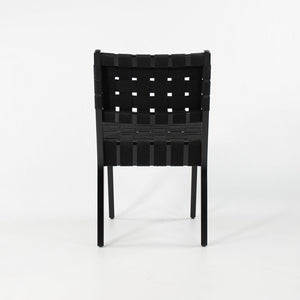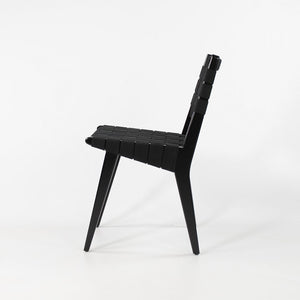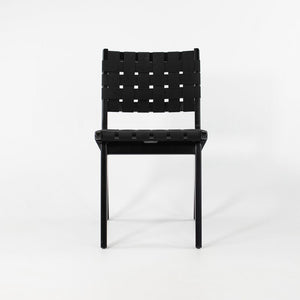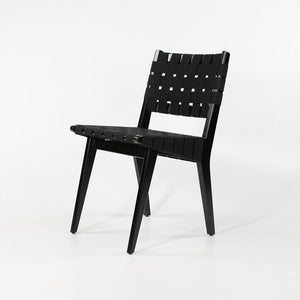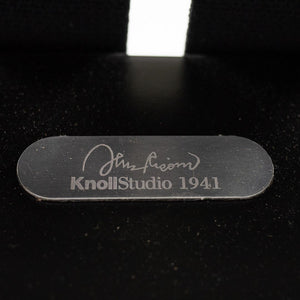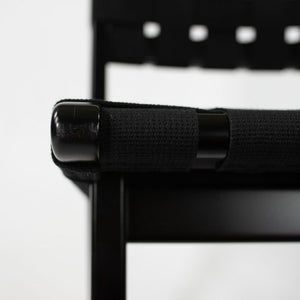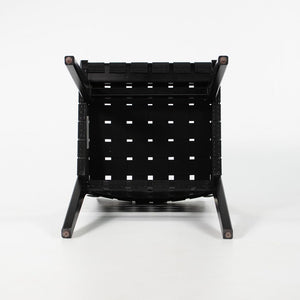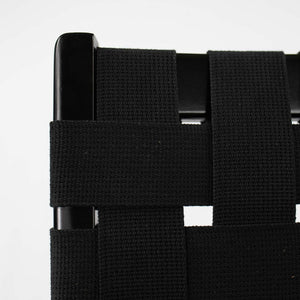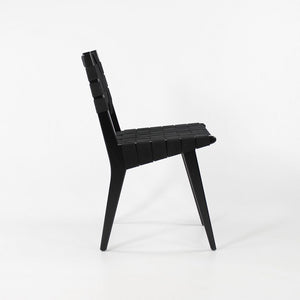 2021 Model 666C-WB Dining Chair by Jens Risom for Knoll in Ebonized Maple
Listed for sale is a single Risom dining chair in ebonized maple with black cotton webbing designed by Jens Risom and produced by Knoll. This example was produced in 2021 and came directly from a Knoll employee, who acquired it at an employee sale. The chair has never been used in a home or office setting and is in terrific condition. It may show minuscule wear only from transporting to our warehouse.
The chair measures 17.25 inches wide by 18 inches deep and 30.625 inches tall. The seat height is 17.75 inches.