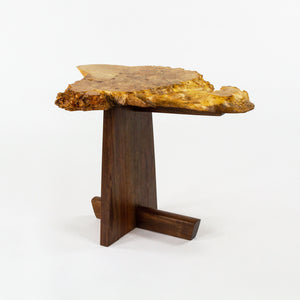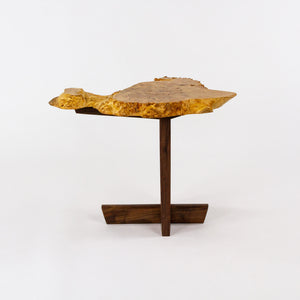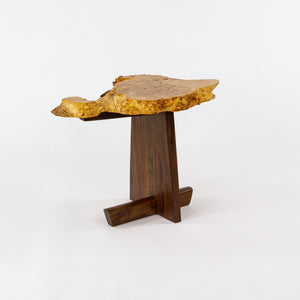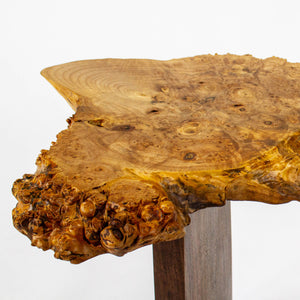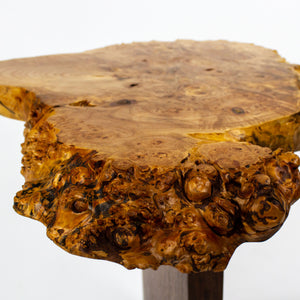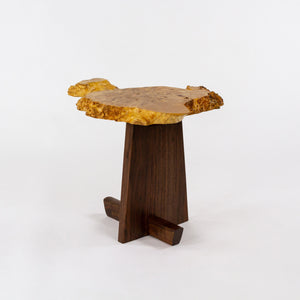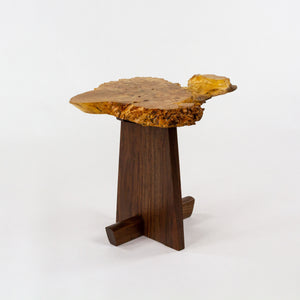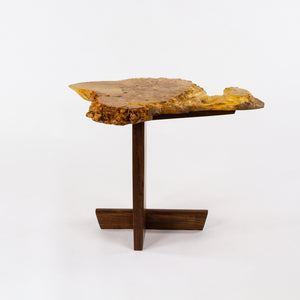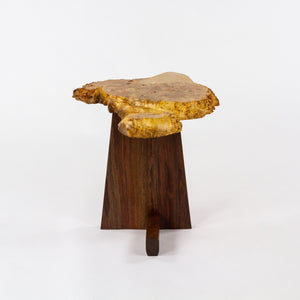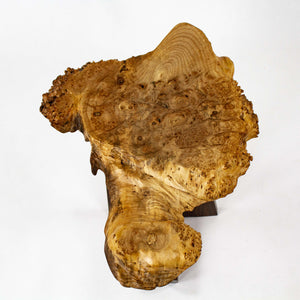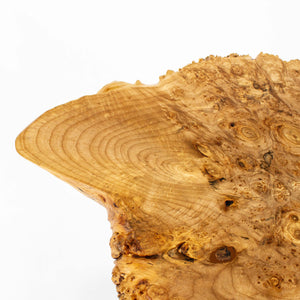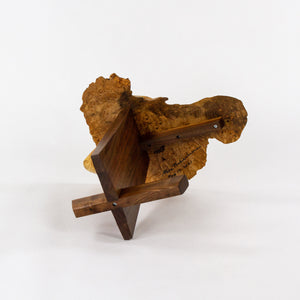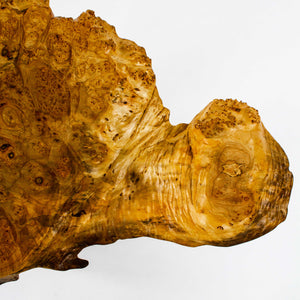 Mira Nakashima Maple Burl Minguren I Side Table George Nakashima Studio
Listed for sale is a stunning original Minguren I end table, produced by Mira Nakashima at the Nakashima Woodworking Studio in New Hope, Pennsylvania. It is constructed from figured black walnut for the base and maple burl for the top, which carries a free edge around the entirety of the top's edge (an unusual and sought after detail).
Mira Nakashima is a world-renowned designer and carries the legacy of her father George Nakashima in producing some of the world's finest and most beautifully crafted pieces of furniture.
This maple burl end table is an elegant example of Nakashima's ability to tie uncompromising craft to architectural detailing. The example here is new and unused, signed by Mira Nakashima and dated. The last name of the family that commissioned the piece is also noted underneath. You may reach out in the case you'd like a photo of the signature. This is guaranteed as an authentic and original example.
This will come with a copy of the original drawing.
The table measures approximately 19 inches tall by 20 inches wide and 26 inches deep.