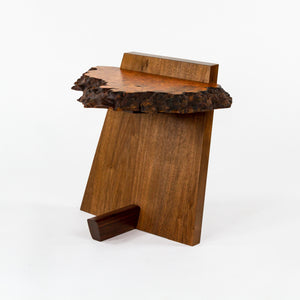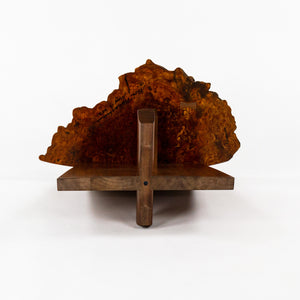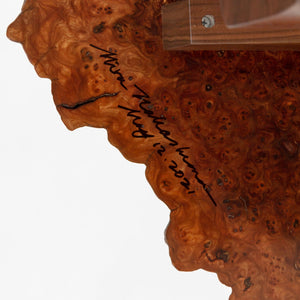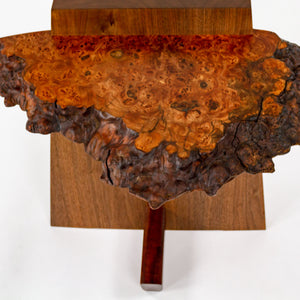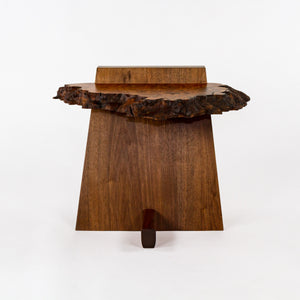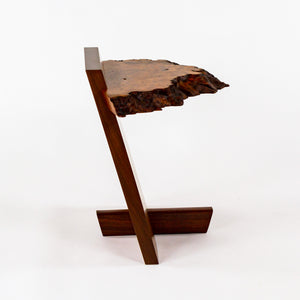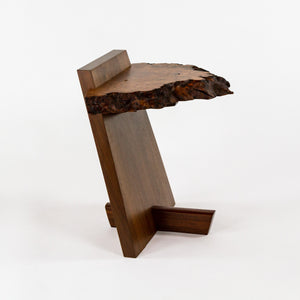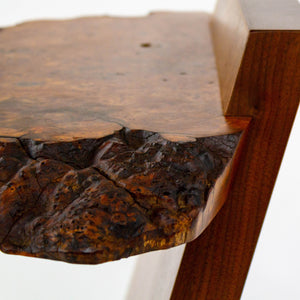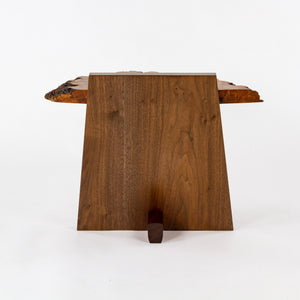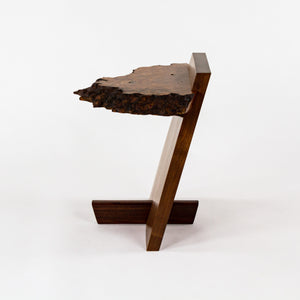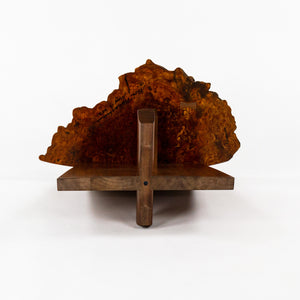 Mira Nakashima George Nakashima Woodworker Manzanita Burl Kevin End Table
Listed for sale is a very special Mira Nakashima Kevin end table, produced at the renowned Nakashima Woodworking Studio in New Hope, Pennsylvania. This example was crafted from Manzanita burl for the top and solid black walnut on the base. It was designed by Mira Nakashima. The table is a stunning example of the Kevin side table design. The burl is inset within the vertical slab and cantilevers, supported without the need for a walnut spindle as some others have.
The table is guaranteed as authentic and will be accompanied by a copy of the original order and the original drawing. It is signed by Mira Nakashima underneath.
The table measures approximately 22 inches wide by 14 inches deep and 20 inches tall. The burl is eight-quarter thick, meaning two inches approximately.