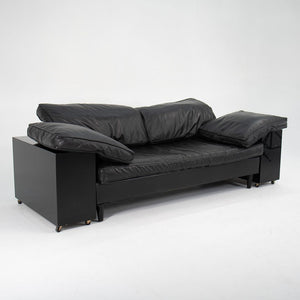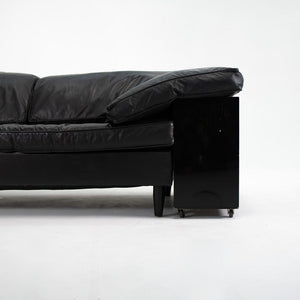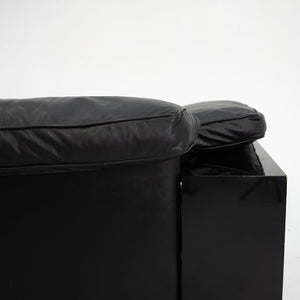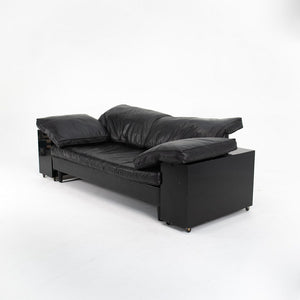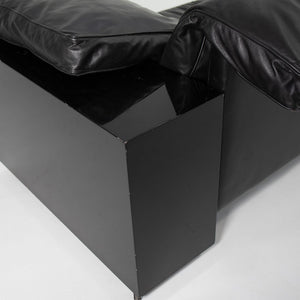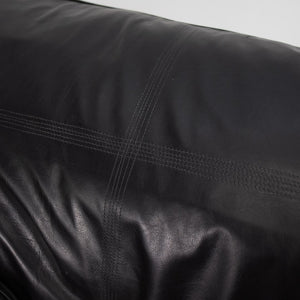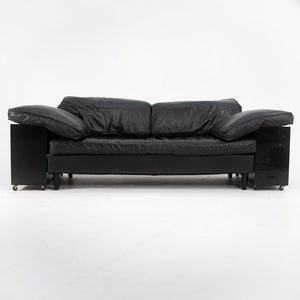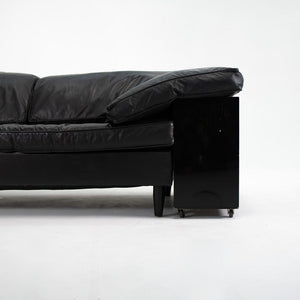 1980s Lota Sofa by Eileen Gray for ClassiCon in Black Leather and Lacquer
This is a "Lota" sofa, designed by Eileen Gray in 1924. This particular sofa was manufactured by ClassiCon in the 1980s, and bears a label with Gray's signature. Gray designed the Lota sofa for a small apartment in Rue de Lota in Paris, with large down-filled leather cushions and black lacquered-wood side cases. With the removal of the loose cushions and one of the end cases, the piece can transition into a bed. The cases are on casters, allowing for an easy transition.
This sofa measures 38 inches long, 94.5 inches wide, and 35 inches high. There are some small scrapes to the corners of the lacquered sides, and there is some slight creasing to the leather. The seams are all intact. The cushions are broken-in and extremely comfortable. Overall, this sofa is in good condition with light wear.