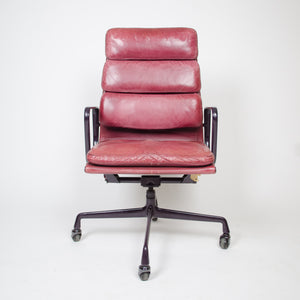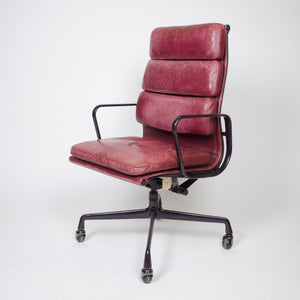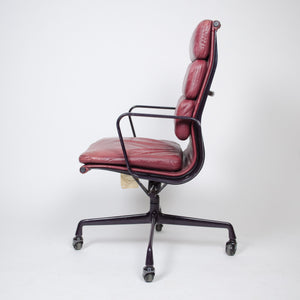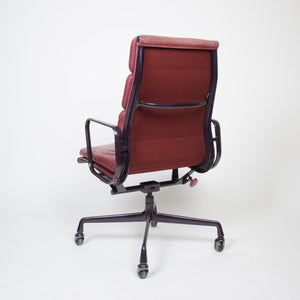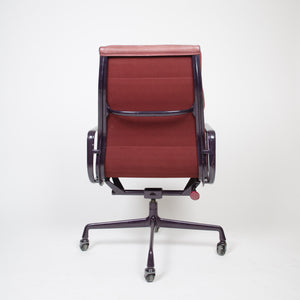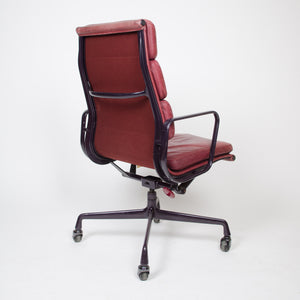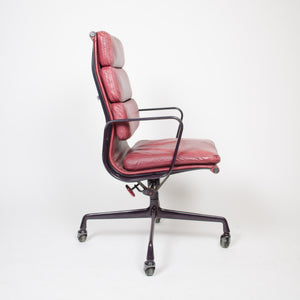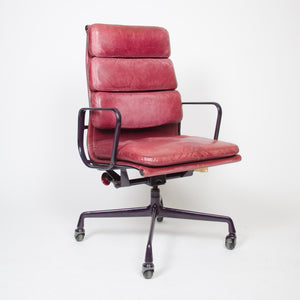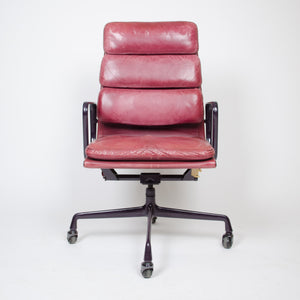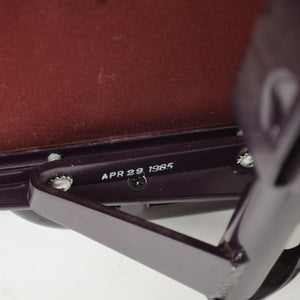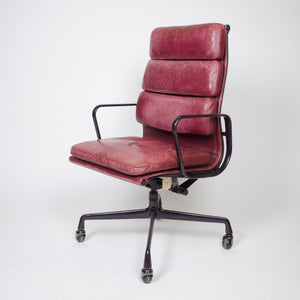 SOLD Leather Eames Herman Miller Soft Pad High Back Aluminum Group Chair 1985
Listed for sale is an extremely rare custom ordered maroon (color) soft pad high back aluminum chair with dark eggplant enameled frame. 
The chair shows a beautiful patina and is nicely worn-in. It was produced in 1985. 

The soft pad group is arguably the most luxurious desk chair that the Eames produced.  
Leather
Supple and showing some wear to top faces. A couple of scuffs of top corner of headrest back part. Excellent generally for a nice vintage example! 
Bases and Metal
Enamel has some wear with a few barely noticeable nicks.