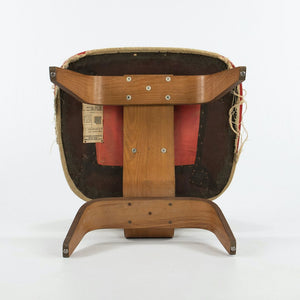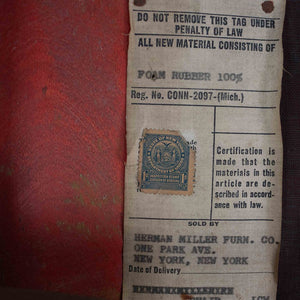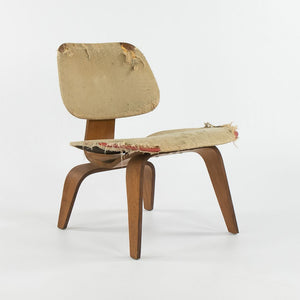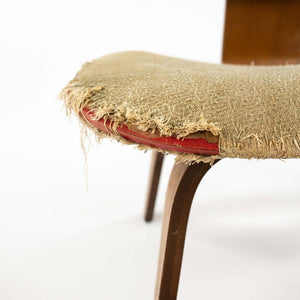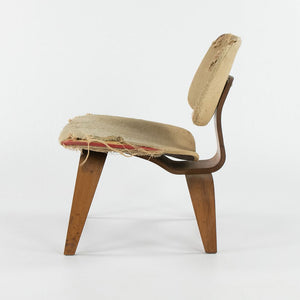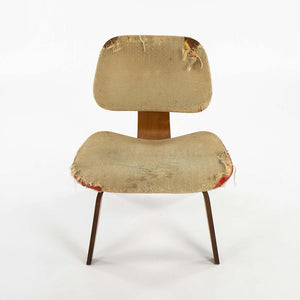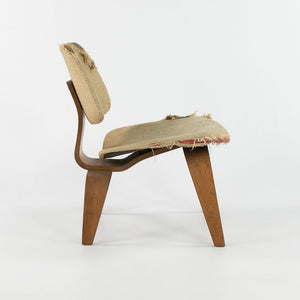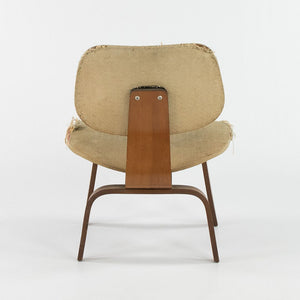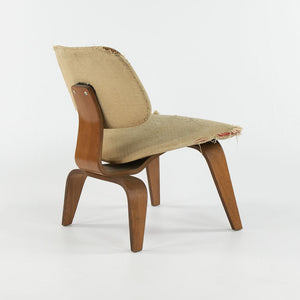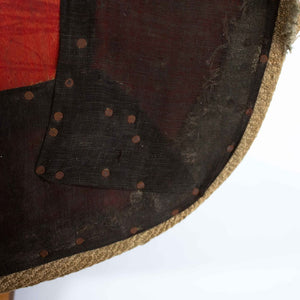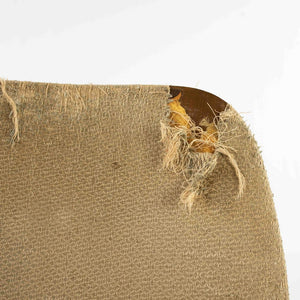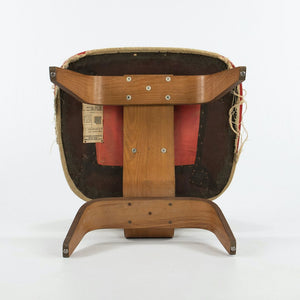 SOLD 1946 LCW Lounge Chair By Charles And Ray Eames For Evans Products Company with Rare Fabric
This is an exceptionally rare and original LCW lounge chair designed by Ray and Charles Eames, produced by Evans Products Company in California. The lounge chair was acquired from an estate in a suburb outside of Boston. Its home was designed by an architect in the 1940s and all of the furniture was purchased at that time. The furnishings remained largely intact, including this piece.
What is so remarkable and unusual about this LCW is its originality yet also its visible use of unmatched parts. Scholars including Daniel Ostroff have noted that in production, orders were filled as specified, though sometimes hidden parts would be at the discretion of the factory worker. In this case, a customer ordered a Calico Ash LCW with specified upholstery (at the time, you could mail your own to the factory). The upholstery work was done, but with a walnut panel on the back and a red aniline dye panel on the seat. This certainly would not have been approved by Ray or Charles Eames, as they were dedicated to beauty from all sides and this visible red aniline dye seat would not have been to their liking. As far as other notable details, this has the 5-2-5 screw pattern typical of Evans production and more special is the tacked-on fabric label, different from what was put on LCWs without upholstery.
In summary, this is a highly unusual and marvelous original LCW with all of its original hardware as well.
The chair measures 22.5 inches wide by 25 inches deep and 26.75 inches tall.