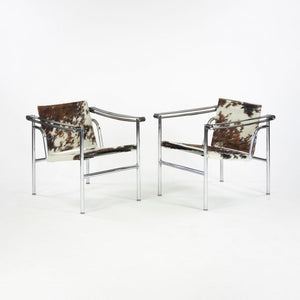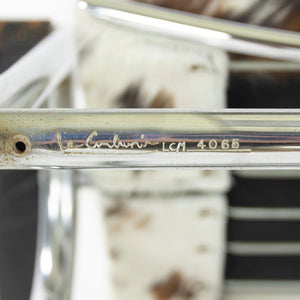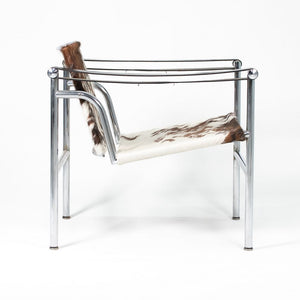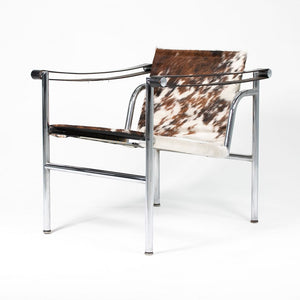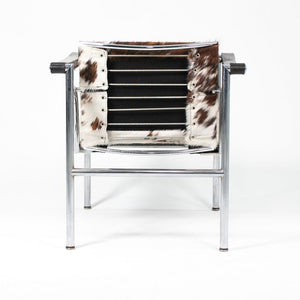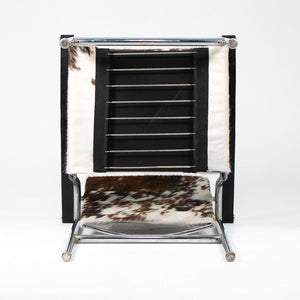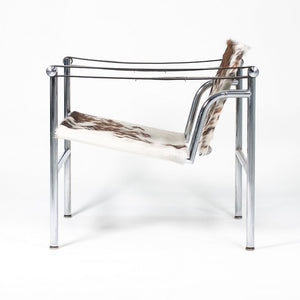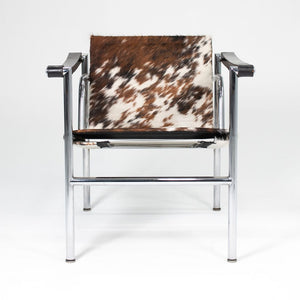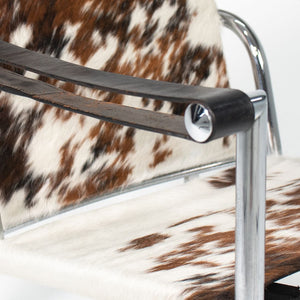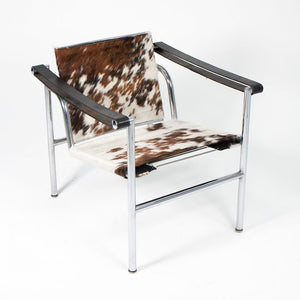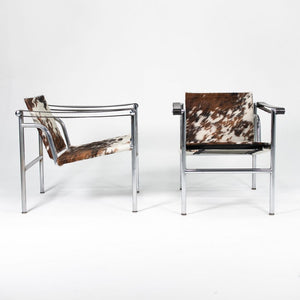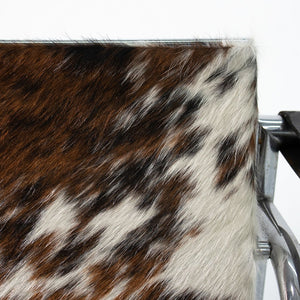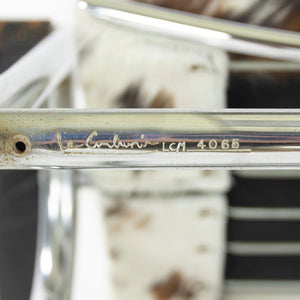 SOLD 1960s Pair of LC1 Basculant Chairs by Le Corbusier, Pierre Jeanneret, Charlotte Perriand for Cassina
This is a pair of LC1 Basculant chairs with this particular pair dating to the 1960's. The original design traces to 1928, when the LC1 was released under the Le Corbusier-Pierre Jeanneret studio label. These pieces retain their original engravings in the frames. They are constructed of chromed steel and cowhide upholstery. The upholstery is in fantastic condition, and the frames show a light patina but remain in great shape. See photos.
The price listed is for both chairs (the pair). Each chair measures 25.5 inches in length, 23.5 inches in width, and 22 inches in depth.
This important design can be considered one of the world's earliest "recliners", albeit far more sophisticated than the term suggests. The backrest is attached to the frame by a rod that allows the angle of tilt to change, and moves as you shift, offering continuous support.
The original design for the LC1 was actually conceived by Charlotte Perriand, who had complete jurisdiction over the studio's designs.