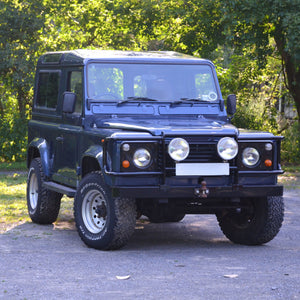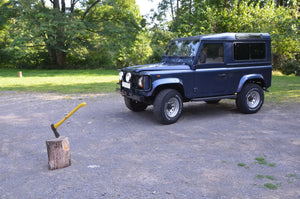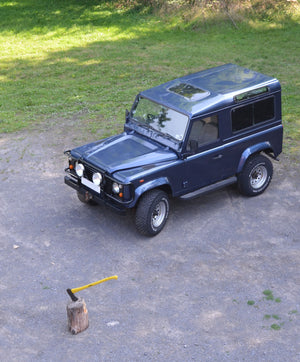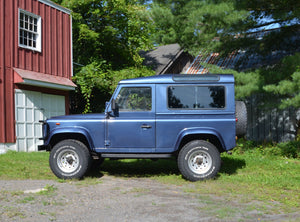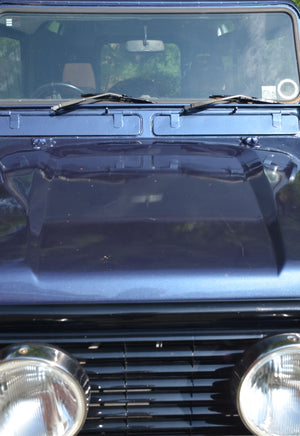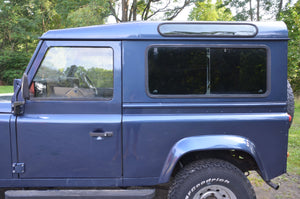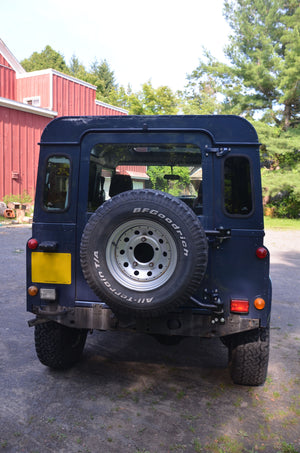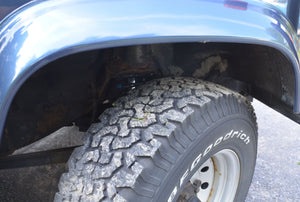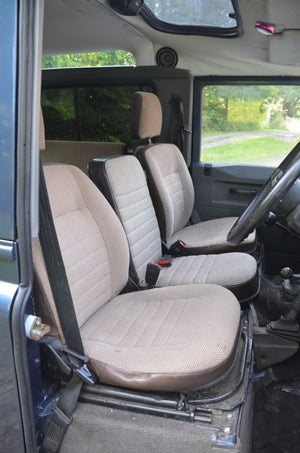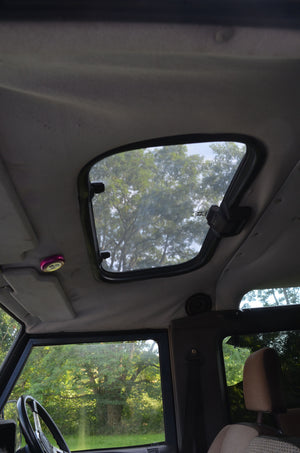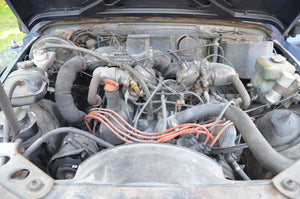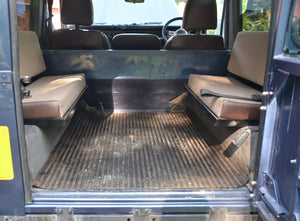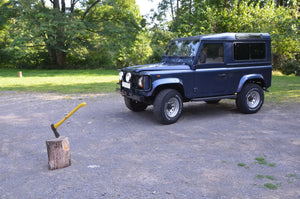 SOLD Land Rover Defender 90 Petrol V8
Up for sale is is a 1988 Land Rover Defender 90 in excellent condition. The vehicle lived most of its life on a factory lot in England and was used for moving goods around. As a result, it was not exposed to salted roads and has thus stayed in fantastic shape. 
The VIN has an english format. VIN: 
SALLDVA7AA250487 - B
The vehicle was imported in 2013 from a Land Rover dealer in the UK that had purchased this vehicle from the factory owner. Before importing to the US, the vehicle was expertly repainted by the paint shop of this Land Rover dealer and was repainted in its original color, Stratos Blue. At that point in time, the car received a series of new parts at the request of the current owner. 
-New doors (including rear doors) were installed. 
-new camel trophy bar guard for front fascia
In addition to these parts, the car also had new old stock seats that were installed a year or so before the car was imported. 
The vehicle has 134,900 original miles and a clear title as well.  
In terms of cleanliness of the vehicle, the car looks fantastic. The paint looks excellent, but do note that there are a couple of light scratches to the hood (which can likely be buffed out). The interior is in great shape and dash is to be expected for a defender 90.  
The front fascia and bumpers were also repainted and give the car a powerful stance. The wheels also have fresh paint. 
All lights, buttons, and switches function properly, aside from the clock, which can be ordered easily, but is currently missing. The dash near the cowl also has a crack in it as well. 
The tires are in great shape as well and only have a couple thousand miles on them.