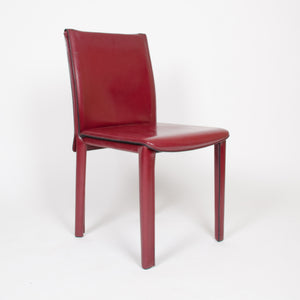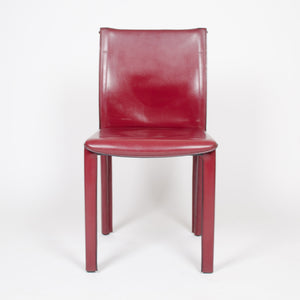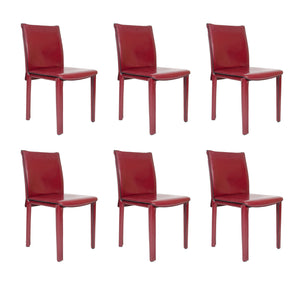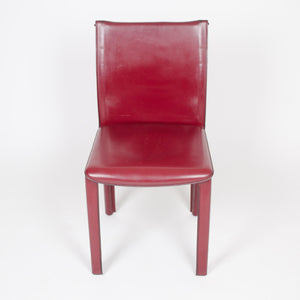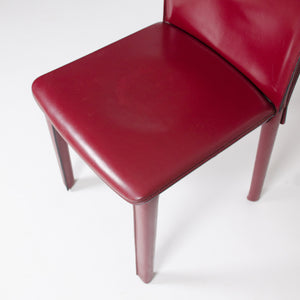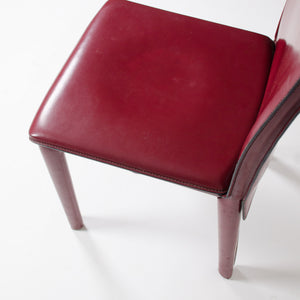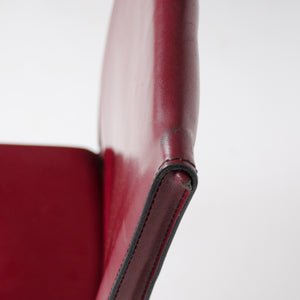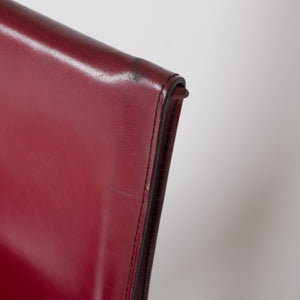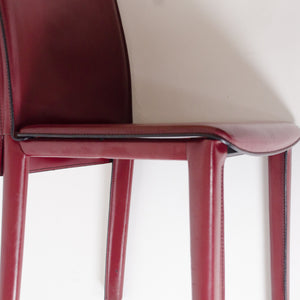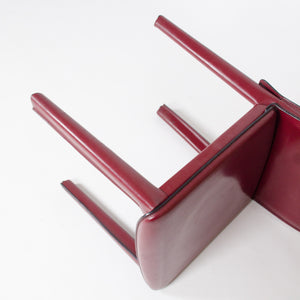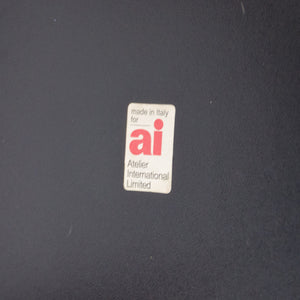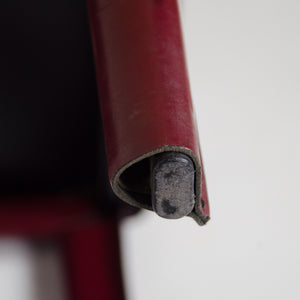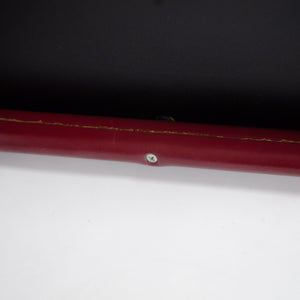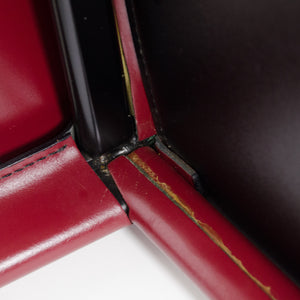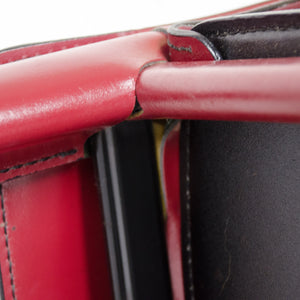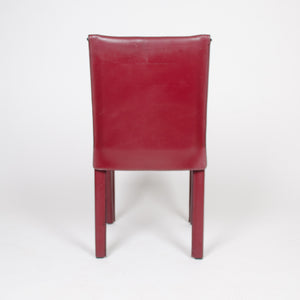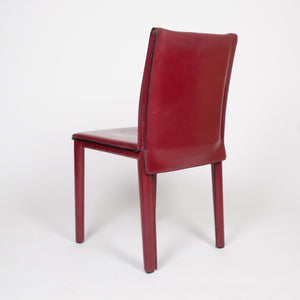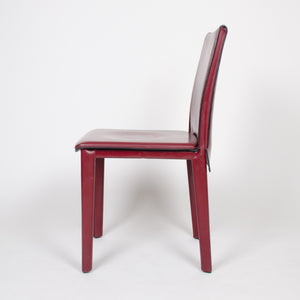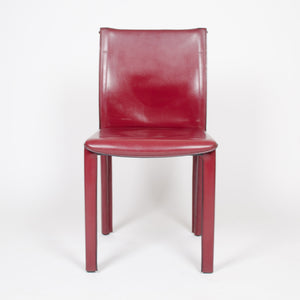 SOLD Italian Leather Dining Chairs Atelier International Cassina Mario Bellini (6x)
Listed for sale is a set of six gorgeous red leather dining chairs marked with a label from Atelier International, the renowned importer of high quality furniture. AI is most famous for their longtime contract with Cassina. Many pieces here in the US designed by names like Mario Bellini, Le Corbusier, Afra & Tobia Scarpa carry labels from AI. 
Nonetheless, the chairs offered here for sale are somewhat of a mystery but constructed in a very similar manner to that of the Mario Bellini CAB chairs. 
The leather is very high quality and begs the question of whether these may have been an uncommon Bellini design. 
Each chair's frame is built from steel and wrapped with this beautiful red leather (just like the cab chairs). Details, however, are somewhat different. 
Leather
Worn with gentle creases and signs of use. 
Frame
The structural frames within are all in excellent condition.