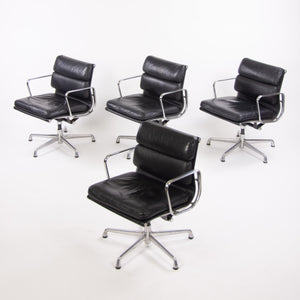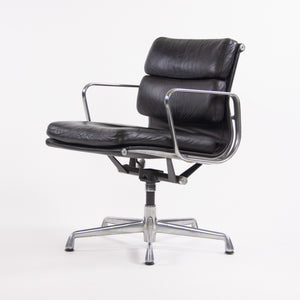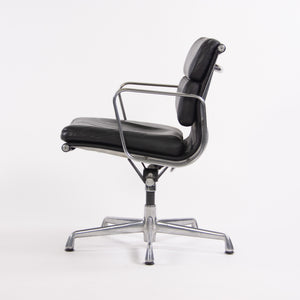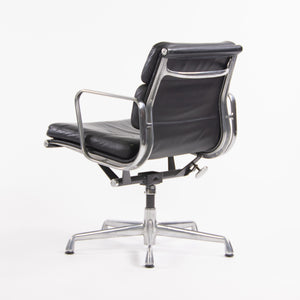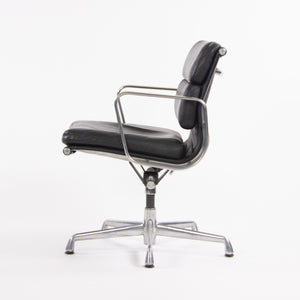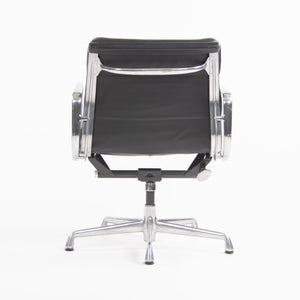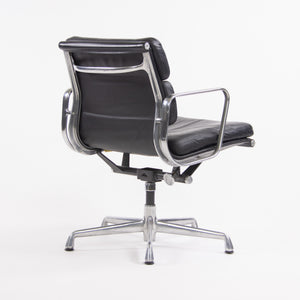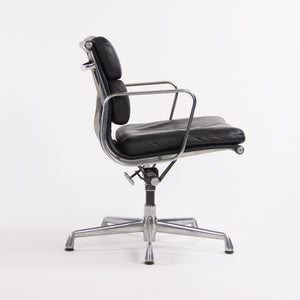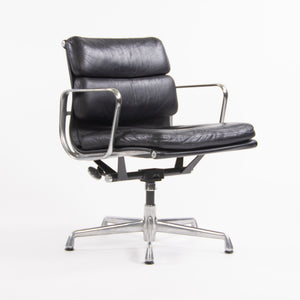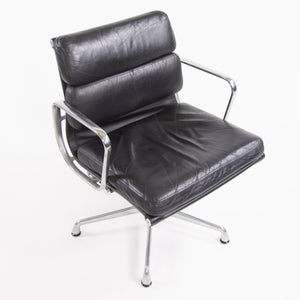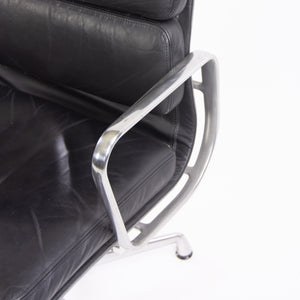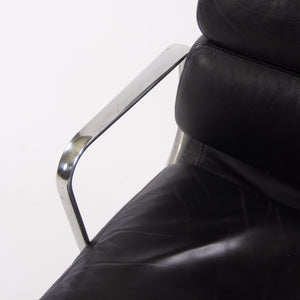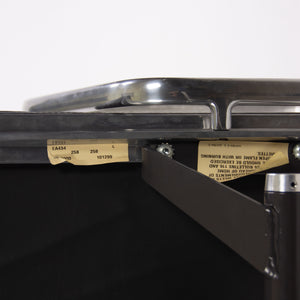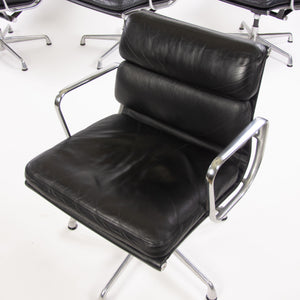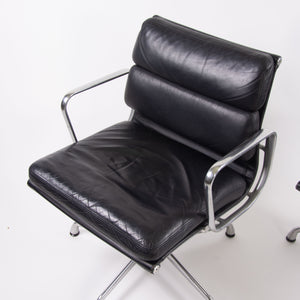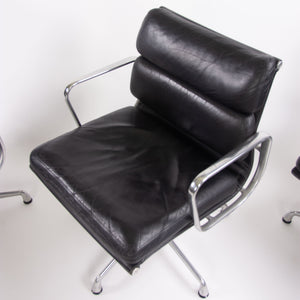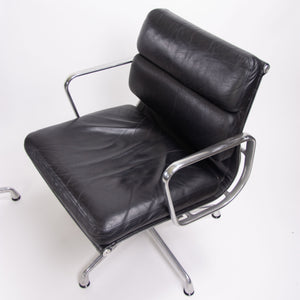 SOLD Herman Miller Eames Soft Pad Aluminum Group Chair Black Leather 2000s 4x Available
Listed for sale are four (sold separately) Eames soft pad aluminum group desk/side chairs in black leather. The aluminum arms and frames gleam, showing only some light wear. They also still retains tags underneath as shown in photos. 
The chairs were manufactured in the early 2000's.   
The price listed is per chair. Four are available.
The chairs are currently fitted with glides, though I can swap these for casters if you prefer casters. 

Leather
Supple and showing light wear. 
Bases and Metal
The arms are in very good to excellent condition with light wear. The clear coat is all still present on the arms. With regard to the other aluminum elements, condition is excellent. Metal will have some light scuffs.