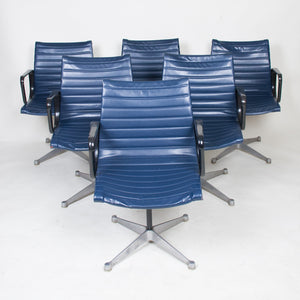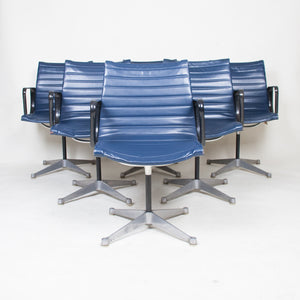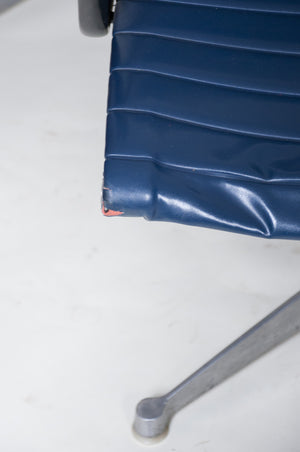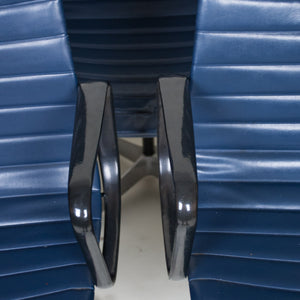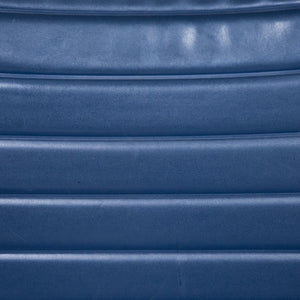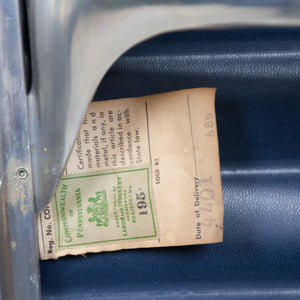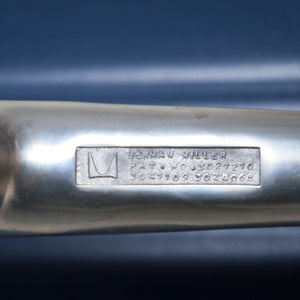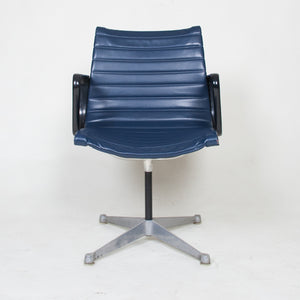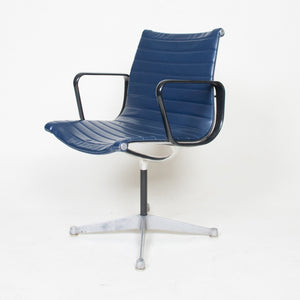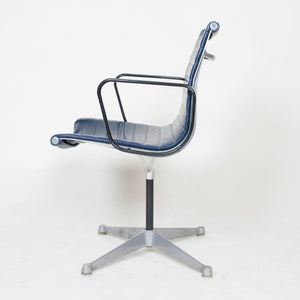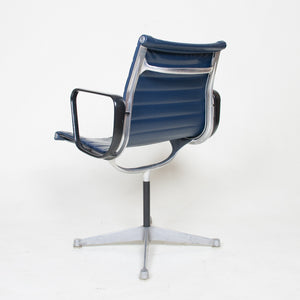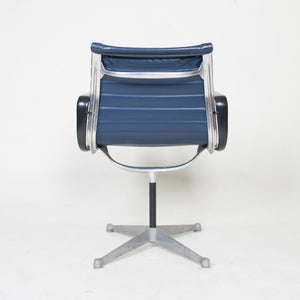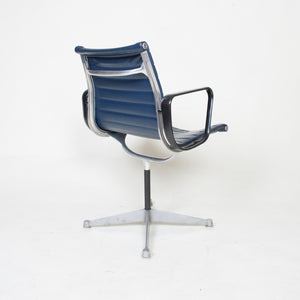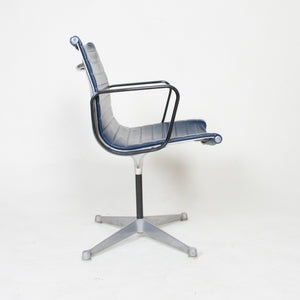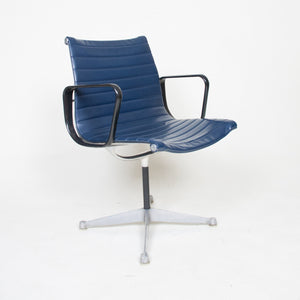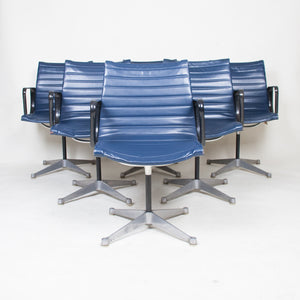 SOLD Herman Miller Eames Aluminum Group Executive Task Chairs (3 Pairs)
Listed for sale are 3 pairs of Herman Miller Eames aluminum task chairs / dining chairs dating to the early 1960's. The chairs are all original, with black enameled arms and blue naugahyde upholstery. 
As a set, most of the chairs show minor wear to the edges as is noted in the photos. The chairs are structurally solid and upholstery is holding up nicely, but the edge is simply representative of how the naugahyde wears after a few decades. 
The price listed is for two chairs. Three sets are available. One set swivels, while the other two sets do not. Do specify if you have a preference.