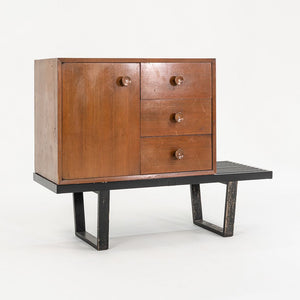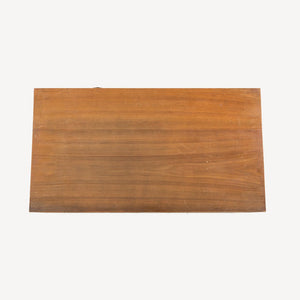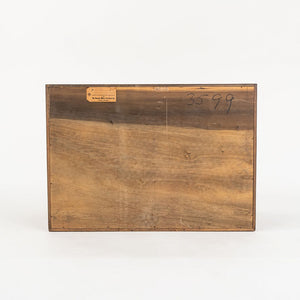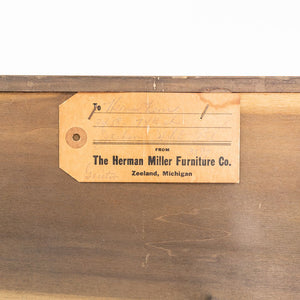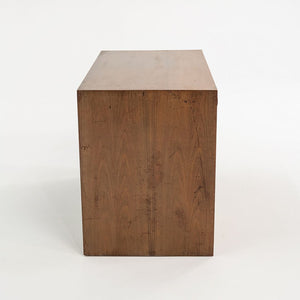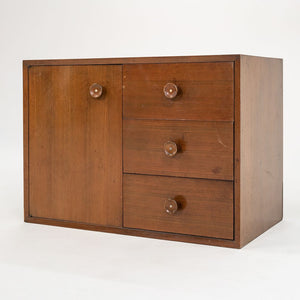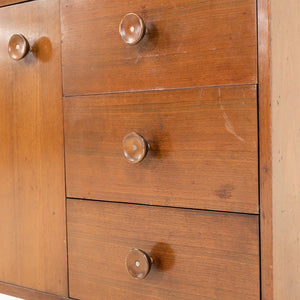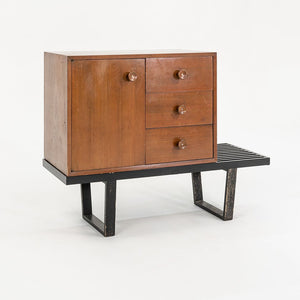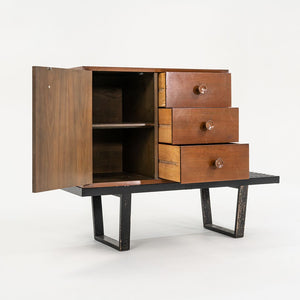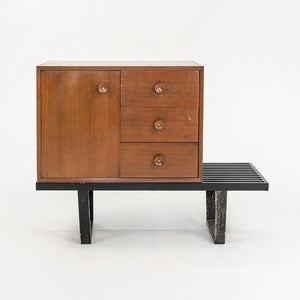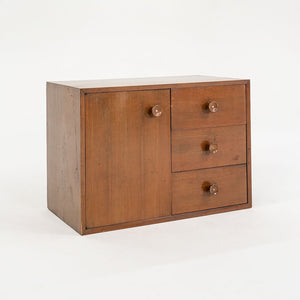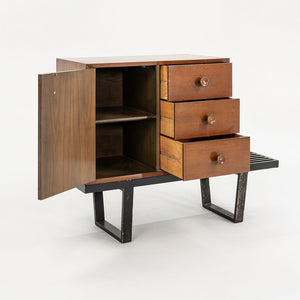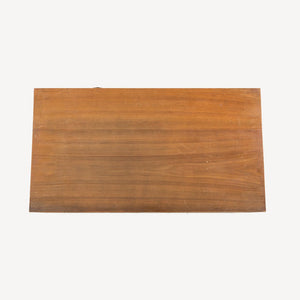 1950s Basic Cabinet Series, Model 4602 by George Nelson for Herman Miller in Walnut (Bench Not Included)
This is an uncommon Walnut Cabinet, Model 4602, designed by George Nelson for Herman Miller in 1946. This design was part of George Nelson's Basic Cabinet Series. The listed price includes the cabinet itself, but does not include the bench it is photographed on. It features a construction of both solid walnut and walnut veneer, and retains its original cupcake pulls.
The cabinet measures 18.5 inches deep, 34 inches wide, and 24 inches high. There are some surface scratches and some scuffs, and there is some slight discoloration to the wood in some areas. Overall, this cabinet is in good condition with light wear. If somewhat worn original condition is desired, this fits that description well. If a more immaculate cabinet would be desired, feel free to reach out to us to quote professional refinishing. Please see photos.