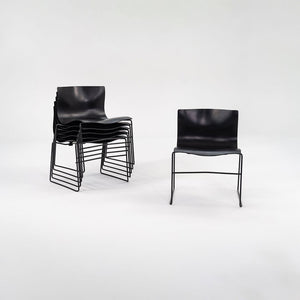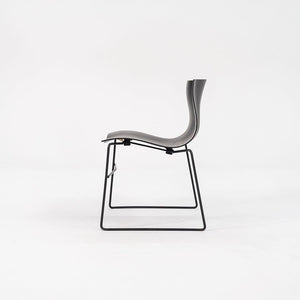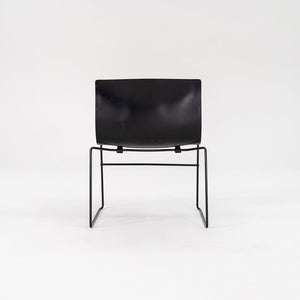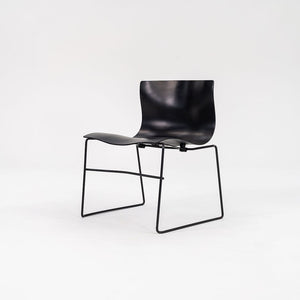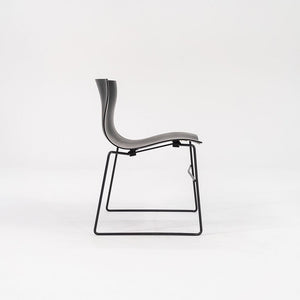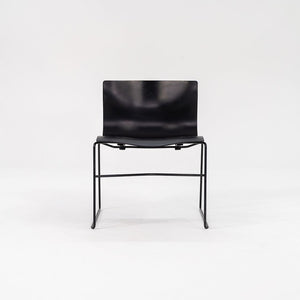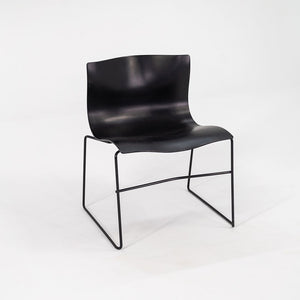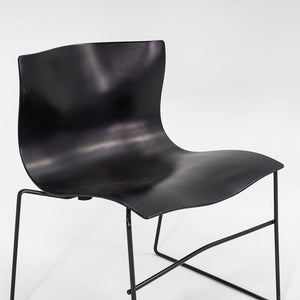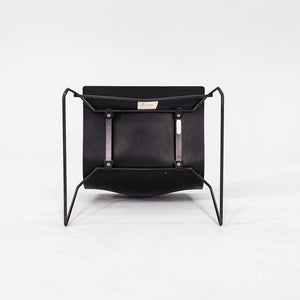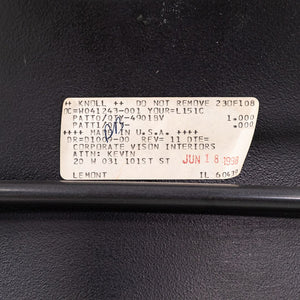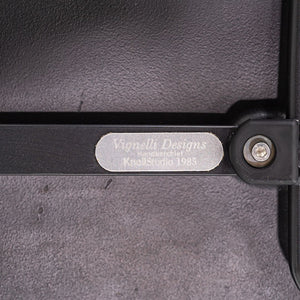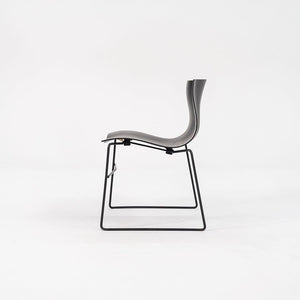 1998 Handkerchief Chair, Armless, Model 4901 by Lella and Massimo Vignelli for Knoll with Black Finish 11x Available
This is a Handkerchief Chair, Model 4901, designed by Lella and Massimo Vignelli for Knoll in 1983. The listed price includes one chair, and we have several available for purchase. These examples date to 1998. Their design features a wavy molded seat in black, perched atop a black powder-coated steel sled base. The Vignelli's were some of the most influential designers of the 20th century, perhaps most famous for their work with the New York City subway maps. Vignelli associates worked across interiors, graphic design, furniture, and beyond.
Each chair measures 22.5 inches deep, 23 inches wide and 29.5 inches high. They have a seat height of 18 inches. The fiberglass seats show some small scuffs to their finish, and there are some small scratches and nicks to the bases. The black seats are not faded and still look quite fresh. Overall, these chairs are in very good condition with some wear. Please see photos.