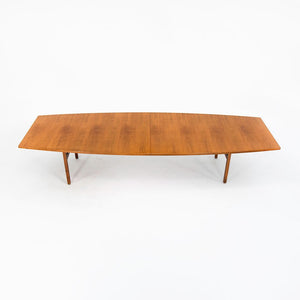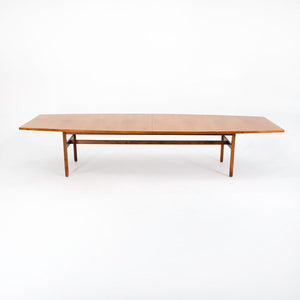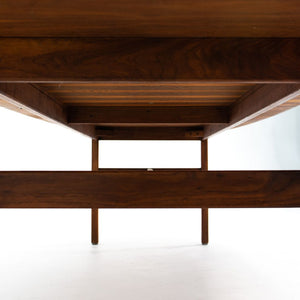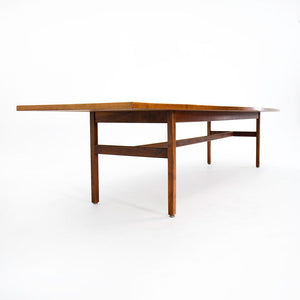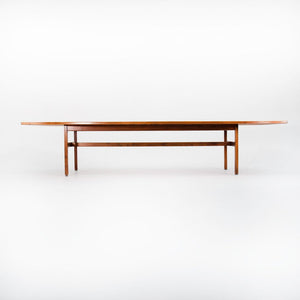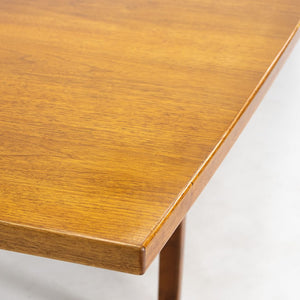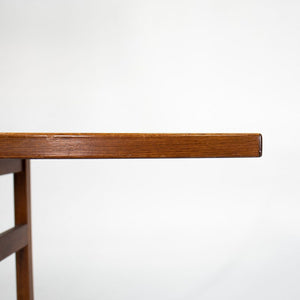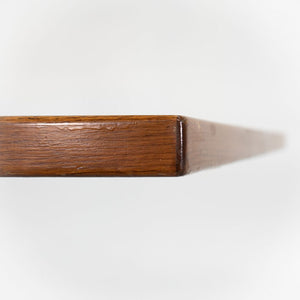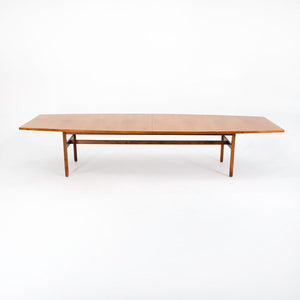 1976 Group 8 Custom Conference Table by Jens Risom for Jens Risom Design Inc. in Walnut
This is a rare 1976 production Group 8 walnut conference table, designed by Jens Risom and produced by his company Jens Risom Design Inc.
The table came from the library of a notable ivy-league institution, designed by Hugh Stubbins. The table appears to have been remarkably well maintained. The structure and finishes are in terrific condition with some light wear from use. See photos. The table was specified by Hugh Stubbins' architectural firm for the library. This model is shown in various Risom catalogs from the 1950s and onward. It was the largest size available with four legs (if larger, two more legs were added).
The table measures 144 inches long by 29 inches tall and 48 inches wide. The top splits apart into two 72 inch pieces, though the base is approximately 8ft long and does not come apart.