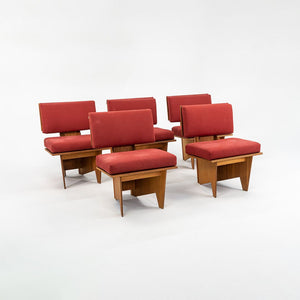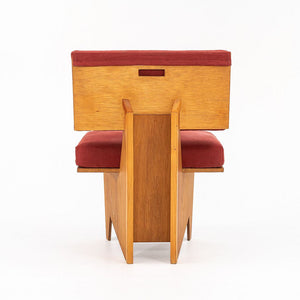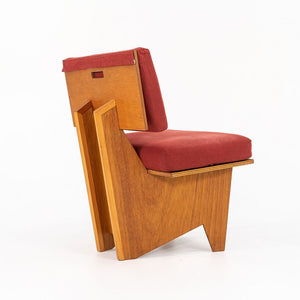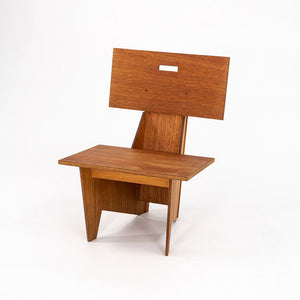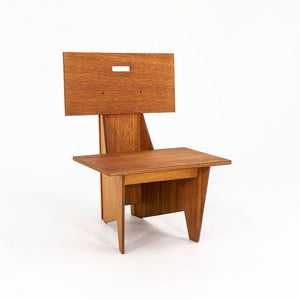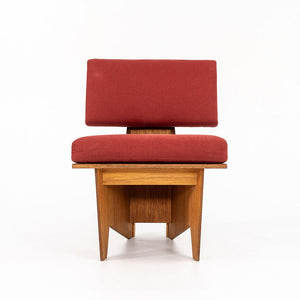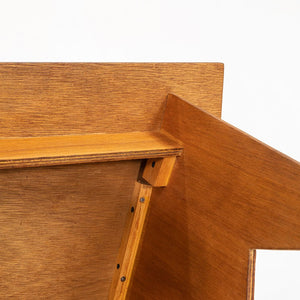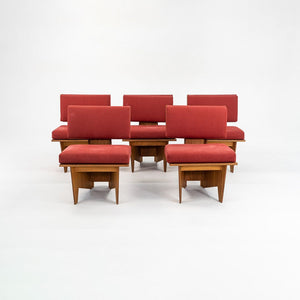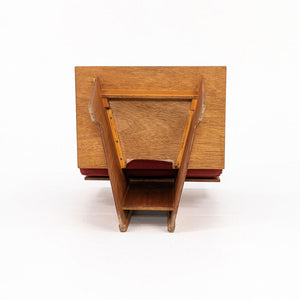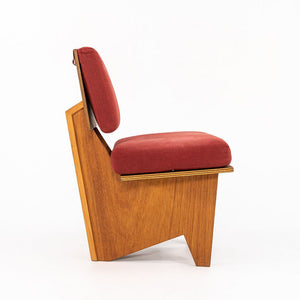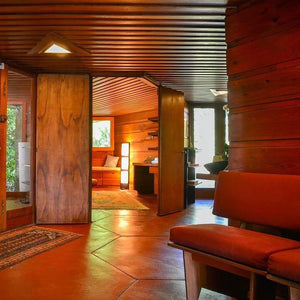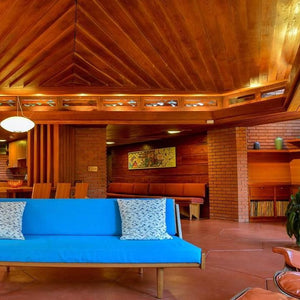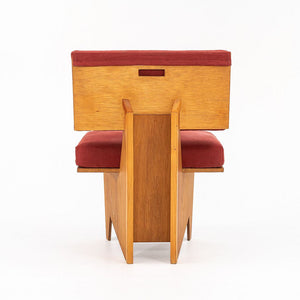 1970s Set of Five Frank Lloyd Wright Custom Seats for Stuart Richardson House
This is an important set of five (please inquire if interested, as we may have a sixth) Custom Angular Plywood Chairs, initially conceived by Frank Lloyd Wright to grace the interior of his Stuart Richardson House in New Jersey. These particular pieces were custom-made by the home's owners in the 1970s, adhering to the specifications of Wright's original designs. The owner at that time was apparently a professor at Columbia University. We acquired these from Daniel Maurer, a former owner of the home. When pushed together, the set forms a modular seating system. The price listed includes five modular seats as shown.
The Stuart Richardson House is one of Wright's 'Usonian' homes, completed in 1951 in Essex County, New Jersey. These properties were designed to be functional houses for people of average means. Interestingly, the design of the home and its contents was based on hexagonal geometry- all angles of the floor plan were either 60 or 120 degrees. This seating system exemplifies this concept.
Each seat measures 17.5 inches deep, 24 inches wide, and 33.25 inches tall. Their seat height is 20.25 inches. These pieces were custom-made and do show age. The wood is dull, as intended, and the fabric shows some light fading. Overall, these chairs are in very good original condition with some age apparent. Please see photos.