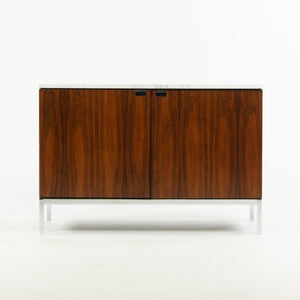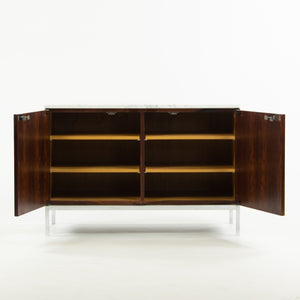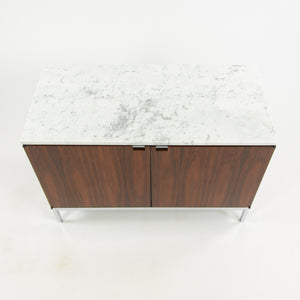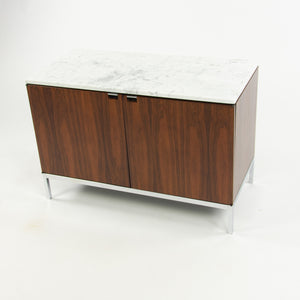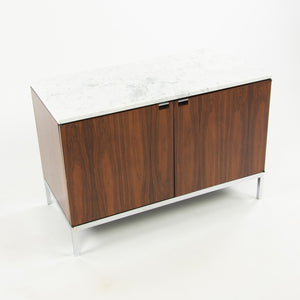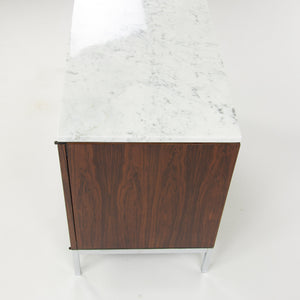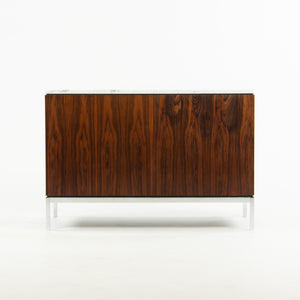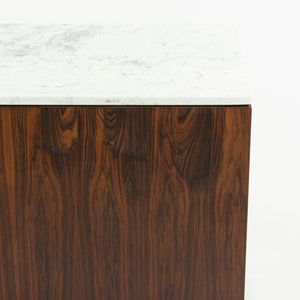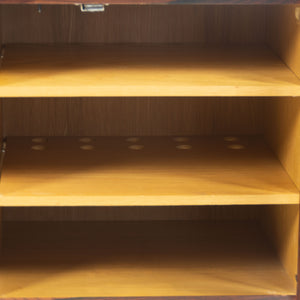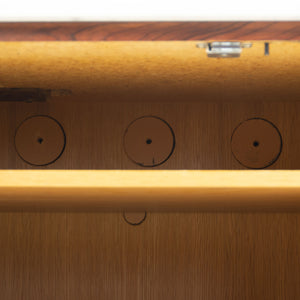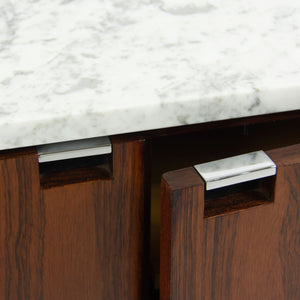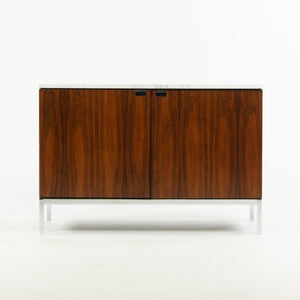 SOLD Florence Knoll Vintage Rosewood and Marble Credenza Cabinet Sideboard Finished Back
Listed for sale is a rare and very special Florence Knoll rosewood and marble credenza. With regard to condition, the piece is excellent cosmetically. Door fronts are in terrific shape with only light wear noted. Sides are excellent also. The back is finished and rosewood also. 
The rosewood case has been masterfully restored by a master woodworker. The previous owner had drilled holes into the back, so a dutchman inlay veneer repair was performed to beautifully match the original grain. The last photo shows the now restored finished back. The repair is barely noticeable and only visible from the back as well. 
Cabinet measures 37.5 inch Width 18 inch Depth 25.5 inch Height. 
Wood: Edges are crisp and grain is lovely. The inner parts of the cabinet are oak. The oak is still strong and stable, with joinery holding up beautifully. The inner frame of the cabinet is also in excellent condition.  
Metal: The base of this cabinet is chromed steel. The base is in excellent condition, with no notable pitting. It gleams brilliantly. 
Marble: The marble is in excellent condition. It has been beautifully re-polished as well.
Note: this example will have a calacatta gold marble top by request. Thank you!