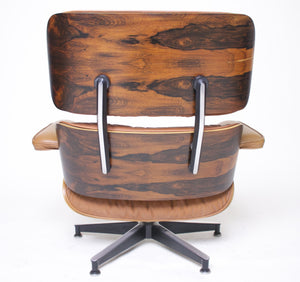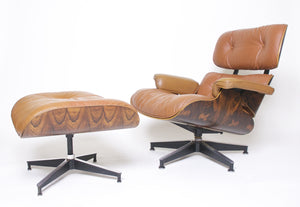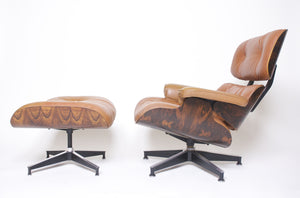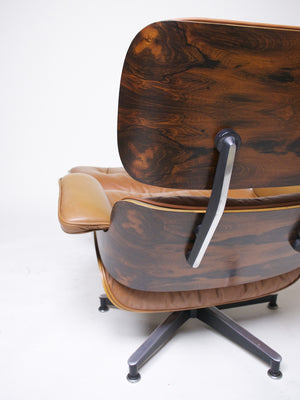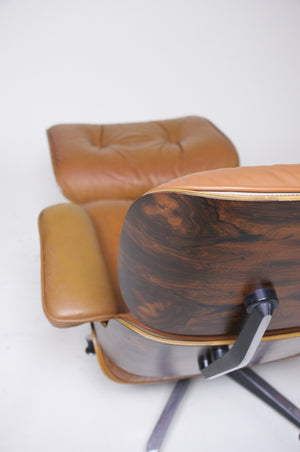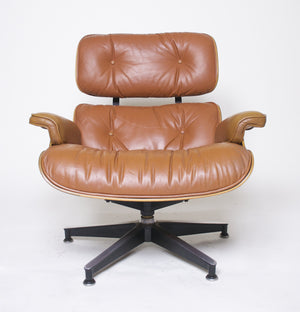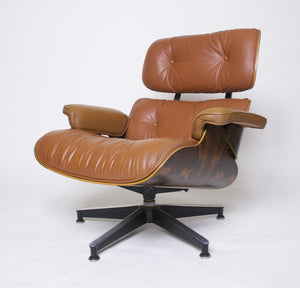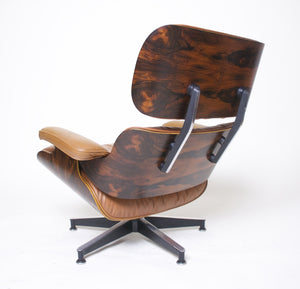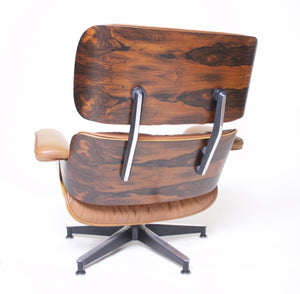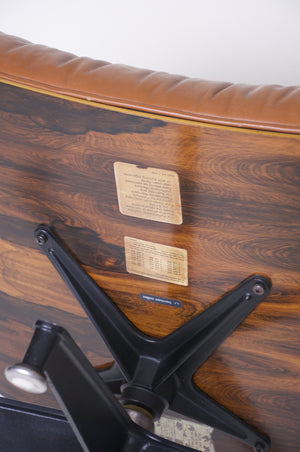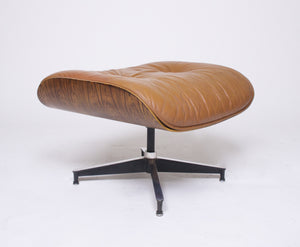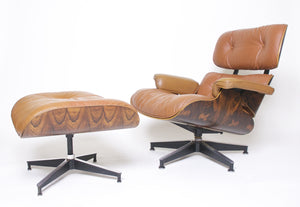 SOLD Exceptional Museum Quality Herman Miller Eames Lounge Chair and Ottoman Cognac
Listed for sale is an absolutely monumental and exceptionally rare Herman Miller Eames lounge chair and ottoman in cognac leather with the most phenomenal grain I've seen on an Eames lounge. The set is in fantastic condition with beautifully worn cushions and near mint rosewood panels. The chair was custom ordered in this color and belonged to a Herman Miller employee. It was bought in the 1970's from what I am told and was gently used. Some scratches can be found on both the seat and ottoman cushions. This set is irreplaceable and a stunning duo with the rare cushions and exceptional rosewood. 
Cushions:
They are soft and properly plump for a chair of this vintage. Some light scratches can be found on both the seat and ottoman. No tears or rips are present on any of the cushions. The armrests are also in exceptionally nice condition and appear to have barely ever been rested upon, which is not uncommon depending on the size of the original owner. Additionally, you may notice that the color of the arms is slightly different from the other cushions. Because of how the sun hit the chair, the arms seem to have worn a bit differently. If you would like them to match perfectly, I can happily have them professionally restored to match perfectly, but wanted to leave the set as original as possible in the case that the original patina was desired. 
Wood:
The rosewood shells are in excellent condition. There are some minor nicks, but no notable chips or anything along those lines. It is otherwise in excellent condition.
Shock Mounts:
The shock mounts are in great shape and the chair still holds strong. 
Bases and Metal
The aluminum bases are in great condition. The feet move nicely, paint is all there, and aluminum looks great.