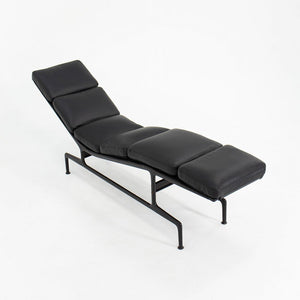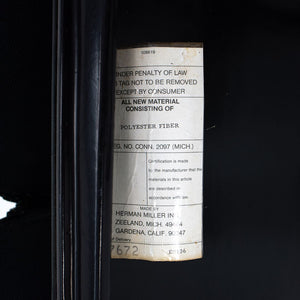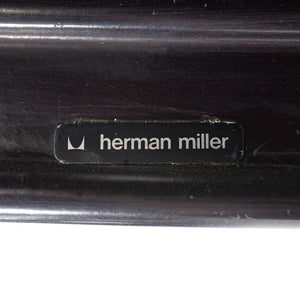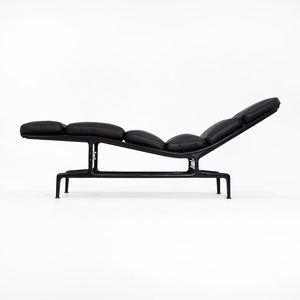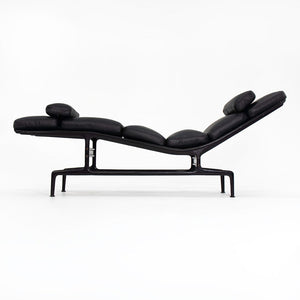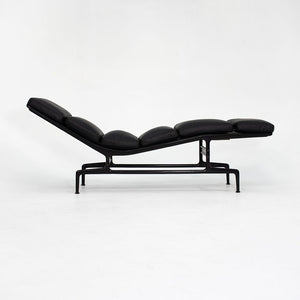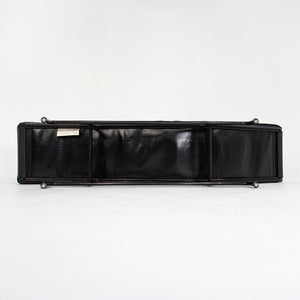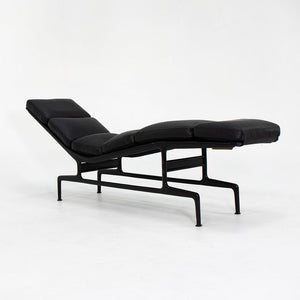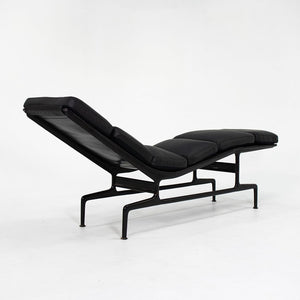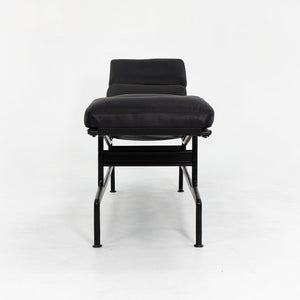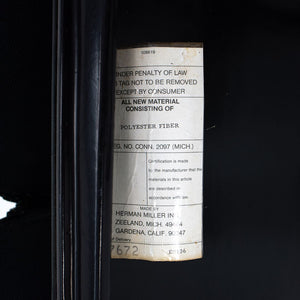 1970s ES-106 Chaise Lounge by Charles and Ray Eames for Herman Miller in Black Leather
This is a circa 1970s Eames ES106 chaise lounge chairs, also known as the Billy Wilder chaise (the chair was designed for the famous film director). It was designed by Ray and Charles Eames, produced by Herman Miller. This particular example has a brand new factory upholstered pad, though the frame and industrial-grade sling remain completely original. The chaise retains its original labels as shown. There is some wear to the sling, but generally condition is excellent overall. See photos.
The chaise measures 28.75 inches tall by 75 inches long and 17.5 inches deep.