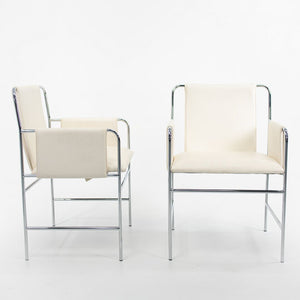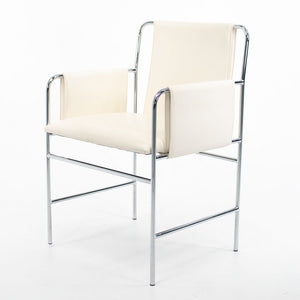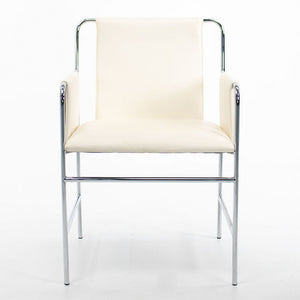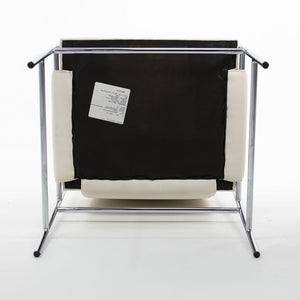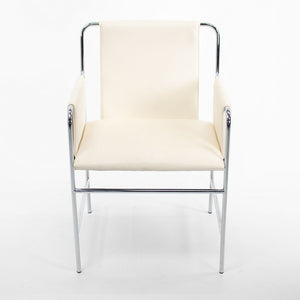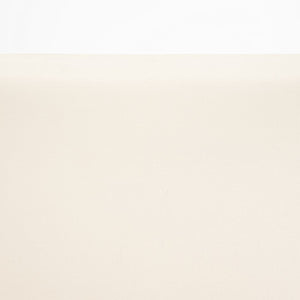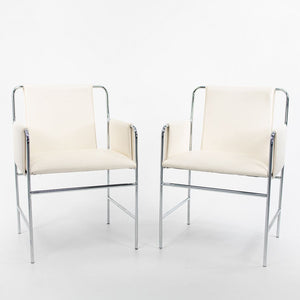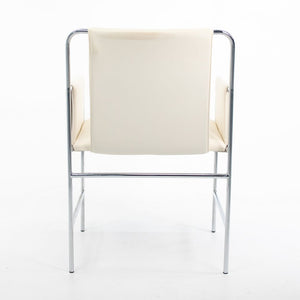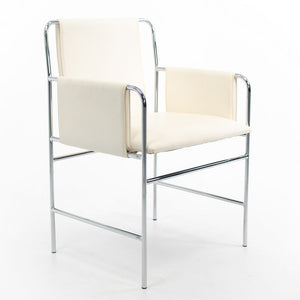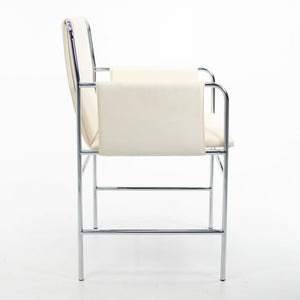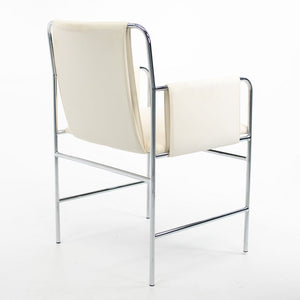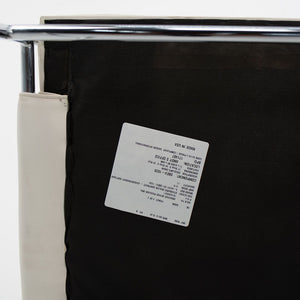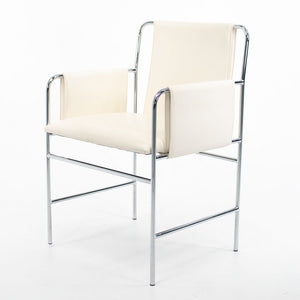 Envelope Chair by Ward Bennett for Geiger in Steel and Leather
This is a pair of envelope chairs, originally designed by Ward Bennett in 1966. This particular pair was produced by Geiger in the 2010s. The listed price includes the pair of chairs. They are formed of welded tubular steel frames, and they have supple white leather seats and backs.
Each chair measures 22.5 inches deep, 22.5 inches wide and 32 inches tall. They have a seat height of 18.5 inches. The polished steel frames are in good condition with slight errant scratches. The white leather shows some signs of use. Overall, these chairs are in excellent condition with light wear. Please see photos.