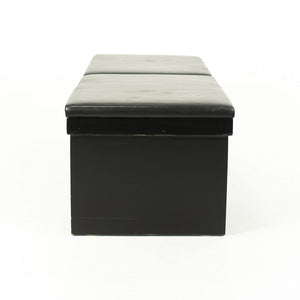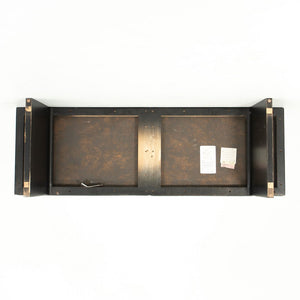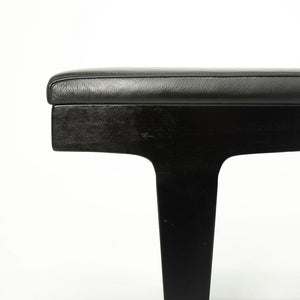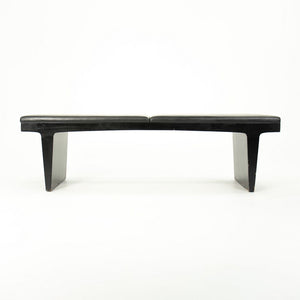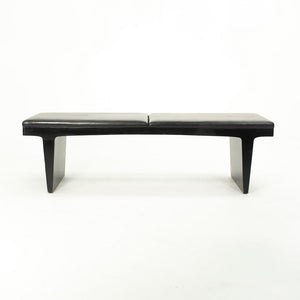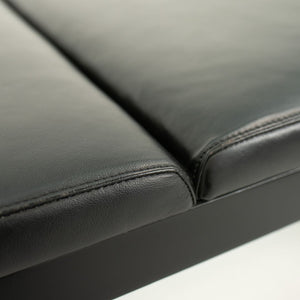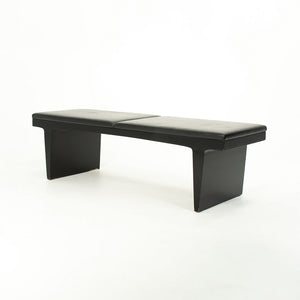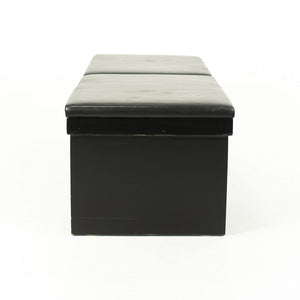 2014 Egalite Bench by Suzanne Trocmé for Bernhardt Design in Ebonized Wood and Leather
This is a single (the price listed is for each bench, though multiple benches are available) Egalite bench, designed by Suzanne Trocmé for Bernhardt Design. Its frame is composed of solid ebonized maple and it has a black leather upholstered seat. The bench is substantial, made using the highest quality materials. Each of these dates to circa 2014.
The price shown is for one bench. We have several available, please inquire if you have interest in more than one. Each bench measures 60 inches long, 17.5 inches tall and 19.5 inches wide. This is a contemporary piece, though is does show some wear from use. See photos. We can gladly touch-up the bench prior to shipping (so that the small areas showing natural wood color aren't visible).