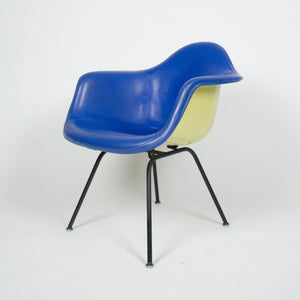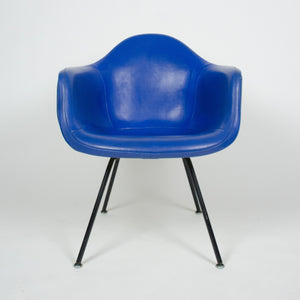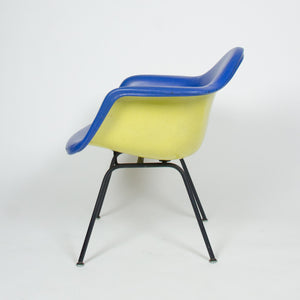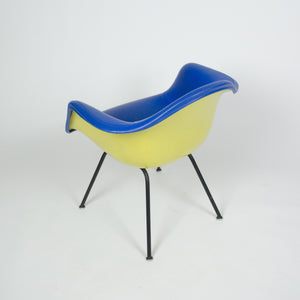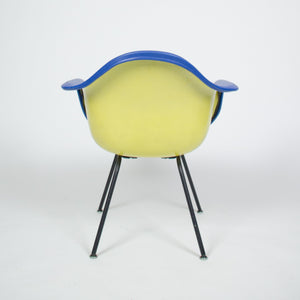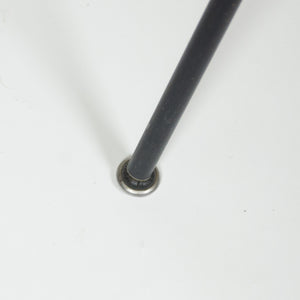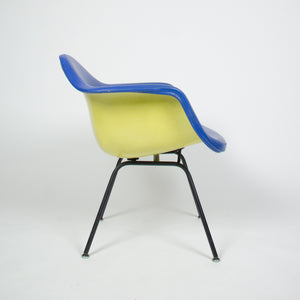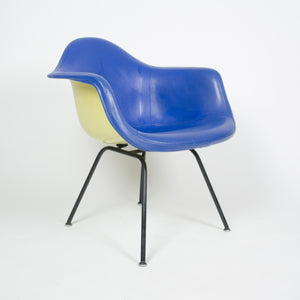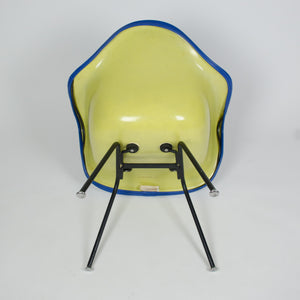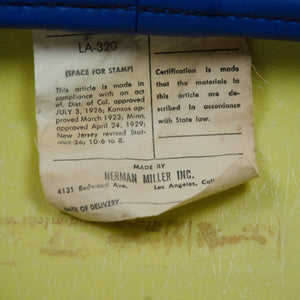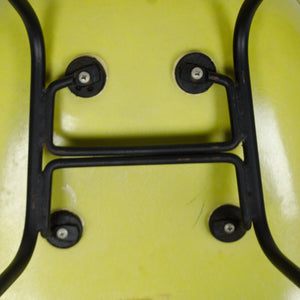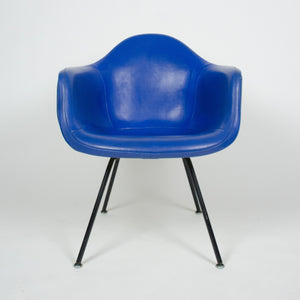 SOLD Eames Yellow & Blue Herman Miller Upholstered Fiberglass Shell Chair DAX-1
Listed for sale is an all original Herman Miller by Eames fiberglass arm shell chair in yellow with an original blue upholstered pad. 
Unlike later versions, this example has a fully removable pad with metal framework to hold the pad. Once removed, it exposes the bare fiberglass shell. 
The chair is as it was when purchased, with seemingly original feet and original shock mounts. The yellow shell looks superb and has not lost color. 
Fiberglass/Upholstery
Excellent condition with nice gloss to the shell. It has not been coated or refinished and is original. Upholstery is not ripped or torn. There is a drip of sorts on the pad, which is barely visible and can likely be removed with a gentle soap.  
Shock Mounts and Screws
The shock mounts are all original and are still stable on the chair. The screws are all original as well and are still tight into the shock mounts. 
Base
The H bases are in excellent shape with visible signs of age.