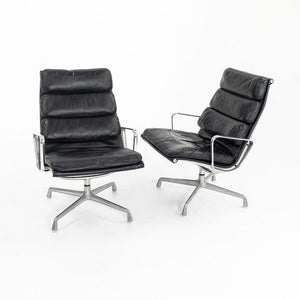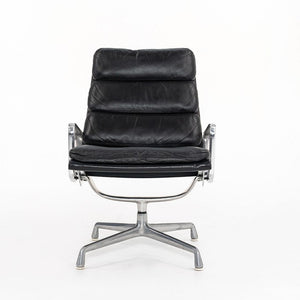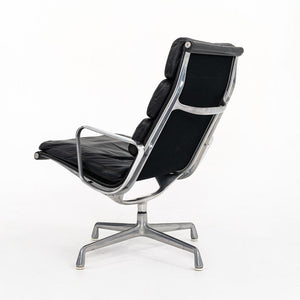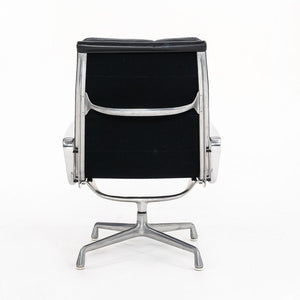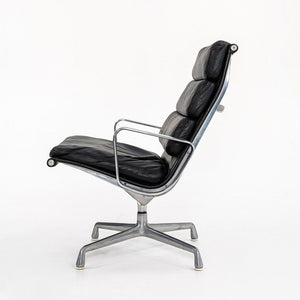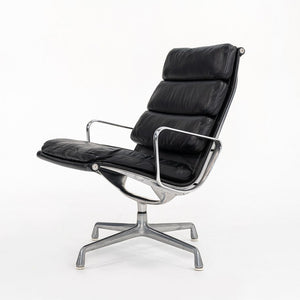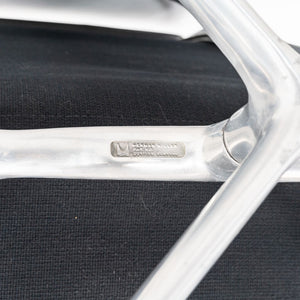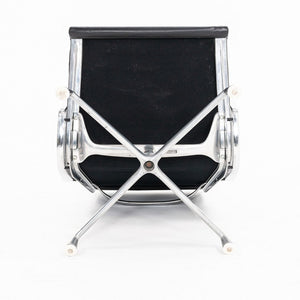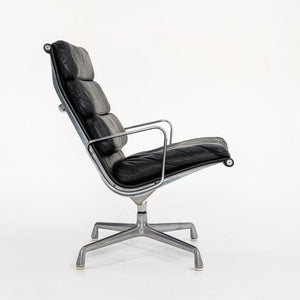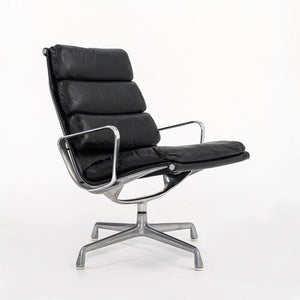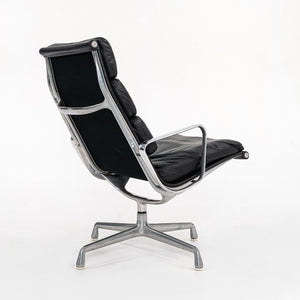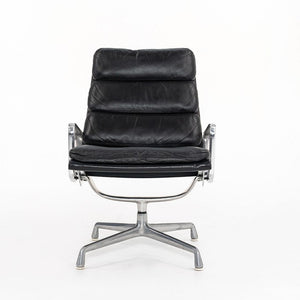 1970s Eames Aluminum Group Soft Pad Lounge Chair, EA216 by Charles and Ray Eames for Herman Miller 6x Available
This is an Eames Aluminum Group Soft Pad Lounge Chair, model EA216, produced by Herman Miller in the USA in the 1970s. The listed price includes one lounge chair, and we have several available for individual sale. The pieces came from a Brutalist courthouse building in Biloxi, Mississippi. These chairs feature their original black leather seats, and have solid cast-aluminum frames.
Each chair measures 38.6 inches long, 24 inches wide, and 35.8 inches high. The seat height is 16 inches. The aluminum bases are shiny, but have some scratches to their surface. There is some patina apparent on the leather seats, and some scuff marks on the corners. All of the cushions are intact. Overall, these pieces are in good condition with light wear. Please see photos.