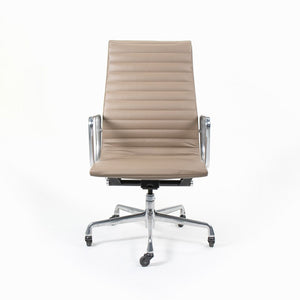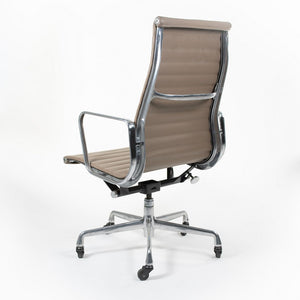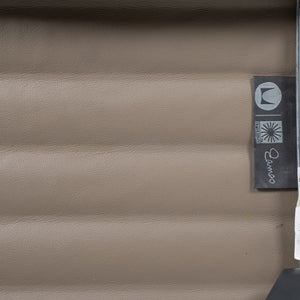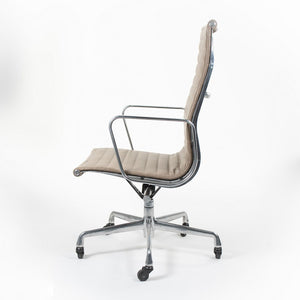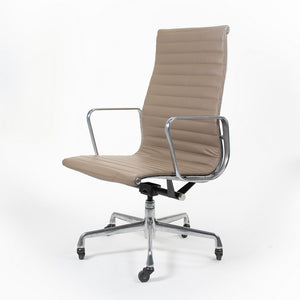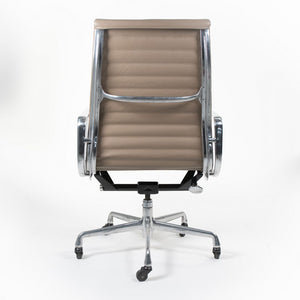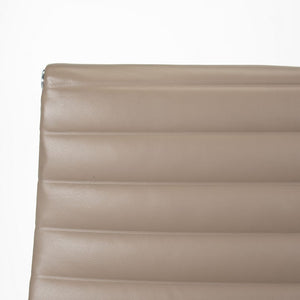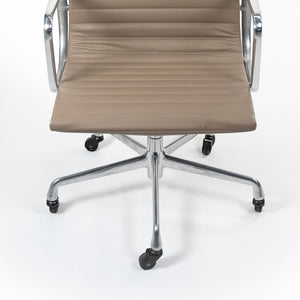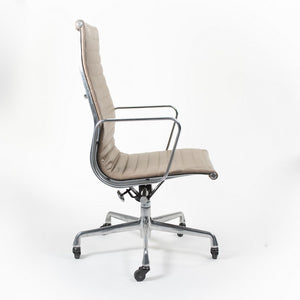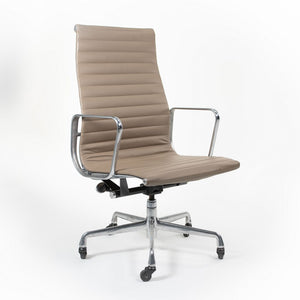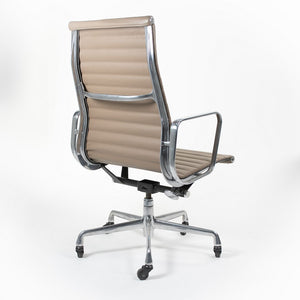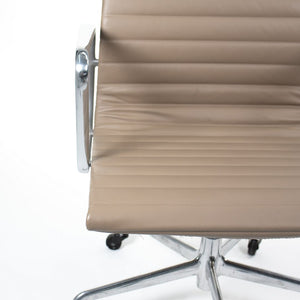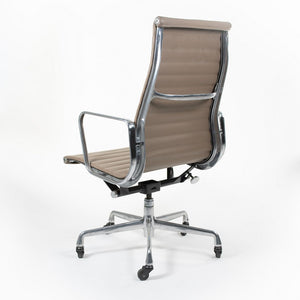 2010s Eames Aluminum Group Executive Chair by Charles and Ray Eames for Herman Miller in Beige Leather
This is an original Eames Aluminum Group Executive Desk Chair designed by Charles and Ray Eames for Herman Miller in 1958. This particular chair was produced in the 2010s. The design sports a solid yet lightweight aluminum frame and is extremely well-made. The upholstery is done in a smooth tan leather. It has a tilt feature, is height adjustable, and has full 360-degree swivel.

The chair measures 38.75 inches tall, adjustable to 41.75 inches tall. It is 23 inches wide and 17.75 inches deep. The seat height at the lowest level is 18 inches, adjustable to 21 inches. Condition overall is very good to excellent, with some light signs of wear to the frame to be expected. The back bar on this example is a bit scratched up, though by request, we can swap that out with a cleaner one at no additional cost. We will also do our best to touch-up the small scuff on the front before shipping. If desired, we have a leather professional we work with who can repair the scuff so that it isn't visible. The upholstery is seemingly near immaculate (aside from the small scuff) and looks as though it's never been sat on. The arms are also in exceptionally nice condition. See photos.