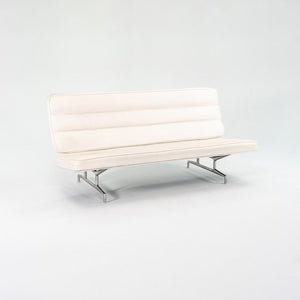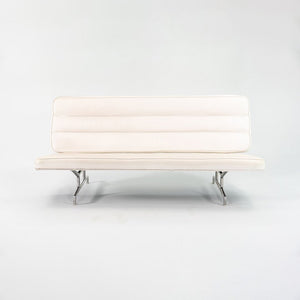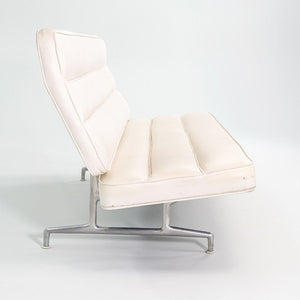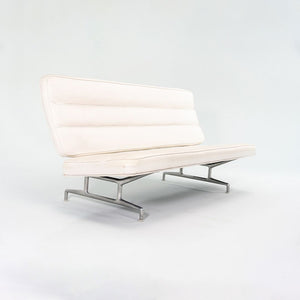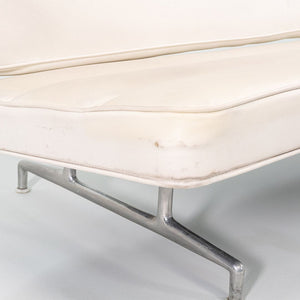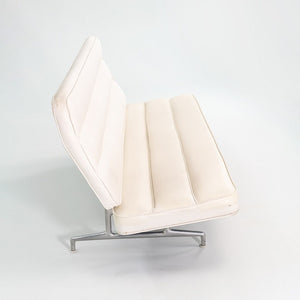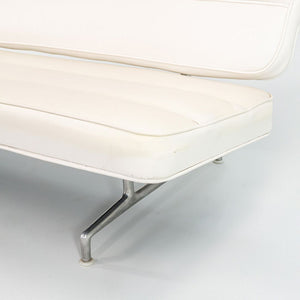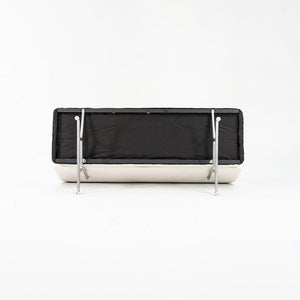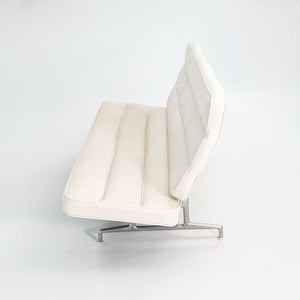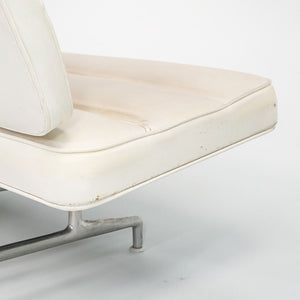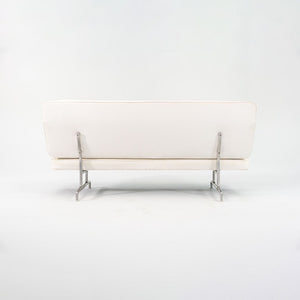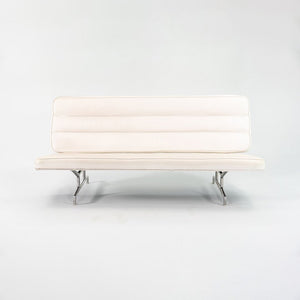 1964 Eames 3473 Sofa by Charles and Ray Eames for Herman Miller in White Naugahyde #2
This is a 3473 sofa, originally designed by Charles and Ray Eames for Herman Miller in 1964. It's constructed from aluminum, iron, and plywood. It may be the original white naugahyde upholstery, though was more likely reupholstered later in its life. The detailing looks very nicely done regardless. It was aptly named after its catalog number, 3473. The 3473 was only in production for 9 years (1964-1973), rendering this piece quite rare. This retains an original white circular Herman Miller label, placing it quite early in production circa 1964.
The sofa is 29 inches long, 72 inches wide and 34 inches high. It has a seat height of 17 inches. The piece has some scuffs on its sides and edges, and has a small tear at one bottom corner. Overall, the sofa is in very good vintage condition with some wear apparent. Please see photos.