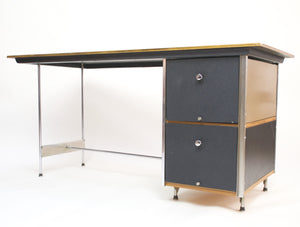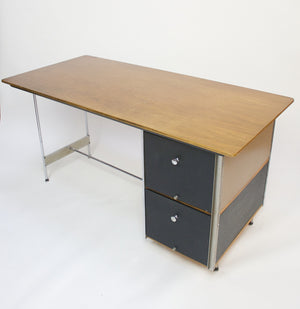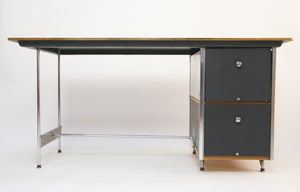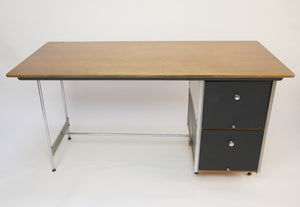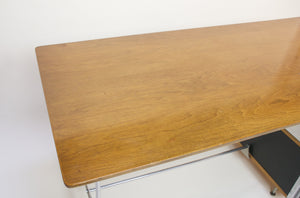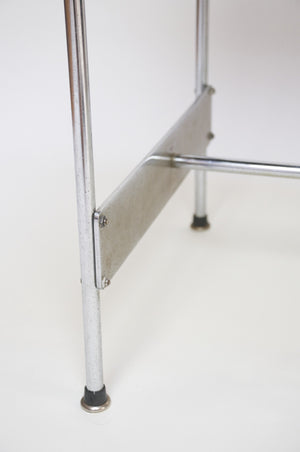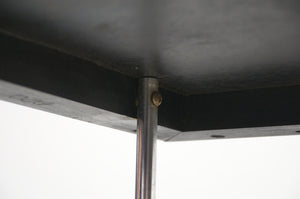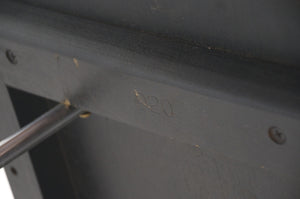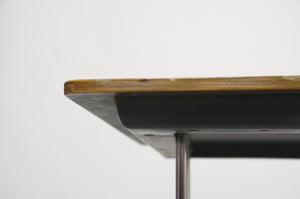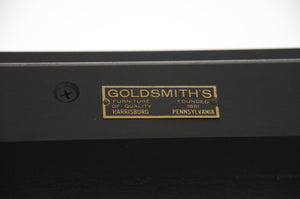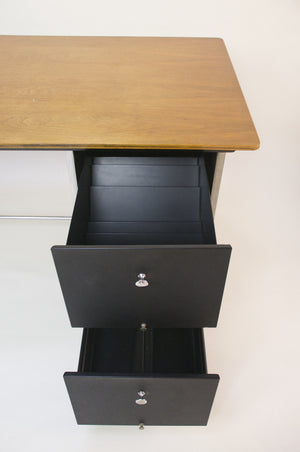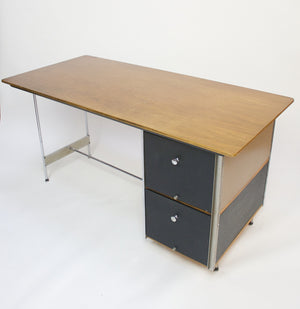 SOLD D20 ESU Desk Museum Quality Eames Herman Miller Original Store Label
Listed for sale is a very special piece for Eames collectors and admirers of their work. This is an all original D20 desk, part of the ESU or Eames Shelving Unit group. It was purchased around 1951 by the father of a family friend. He was an admired photographer who worked for Former President Eisenhower at one point in time. The desk was kept in this gentleman's private office and was purchased brand new from Goldsmith's furniture in Harrisburg, where he lived. The desk was always cared for and loved. It was always in a climate controlled space and looks as if it had been preserved delicately since new, but shows no alterations and has not been restored in any way. This may be one of the nicest and cleaning examples of an ESU series desk that exists. It is truly spectacular and essentially mint. 
Further provenance is easily accessible and can be included with the desk if desired.  
Also, all boot glides have been retained and are original. 
Measurements are 29.5 x 60 x 28 inches

Wood
Near perfect condition with minimal scratching and light signs of use.   
Metal Base and Drawers
The metal is all completely original and shows light oxidation, as one would hope for with an original piece like this. The drawers are all in lovely condition. Paint on the sliding elements has chipped, but is only visible when looking inside at the sliders. Overall, fantastic condition.