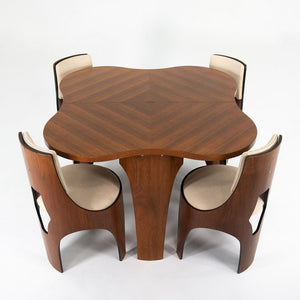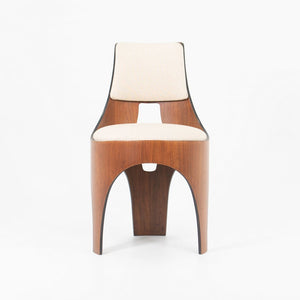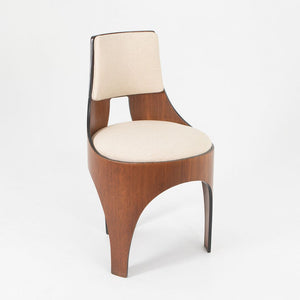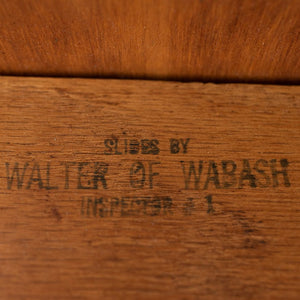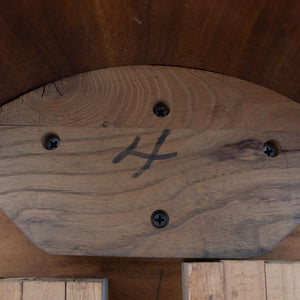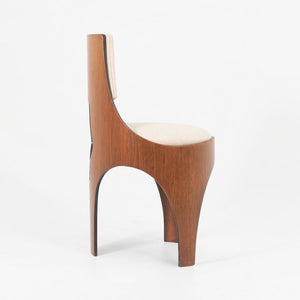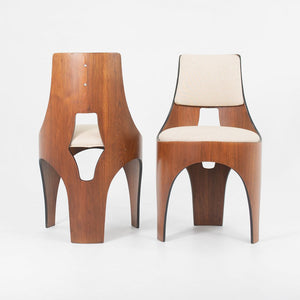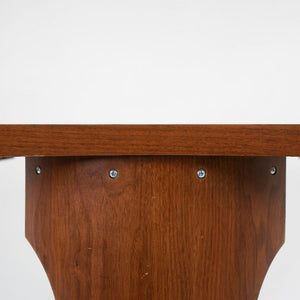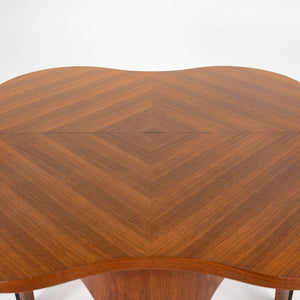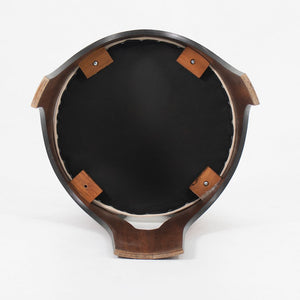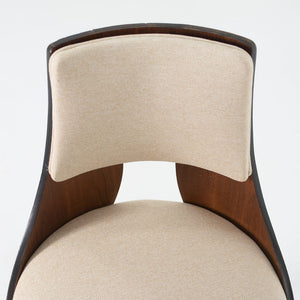 1966 Four Cylindra Dining Chairs and Extension Table by Henry P. Glass for Richbilt Manufacturing
This is a handsome 'Cylindra' walnut dining set, designed by Henry P. Glass and produced by the Richbilt Manufacturing Company in 1966. The set includes a clover-shaped dining table with four chairs, and has one matching leaf. Glass was one of the most innovative industrial designers of the 20th century, and is credited with having designed the "hairpin leg," among many other innovative forms.
Each dining chair measures 18 inches long, 18 inches wide, and 31.25 inches high. The dining table, sans optional leaf, measures 42 inches long, 42 inches wide and 29.5 inches high. The leaf adds 20 inches to the length when in place. The steel slides under the table were made by Walter of Wabash. This set was refinished recently and is in very good condition, with light wear. The chairs were recently reupholstered in a Knoll textile (wood was refinished also) and are in terrific condition. Overall, this set is in very good condition with light wear apparent. Please see photos.