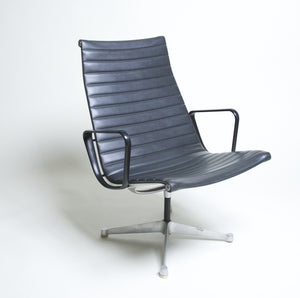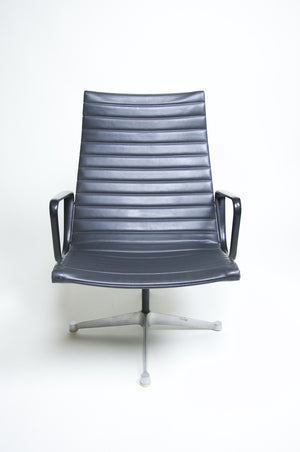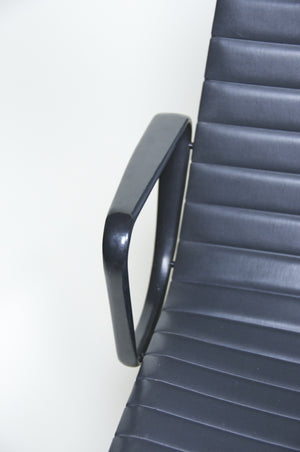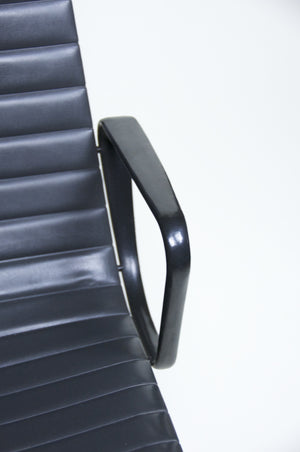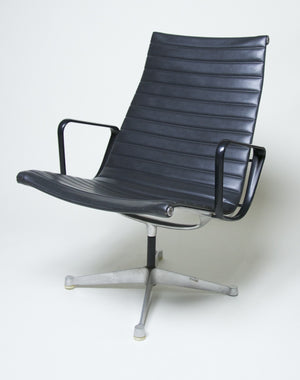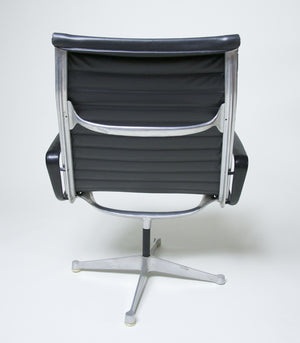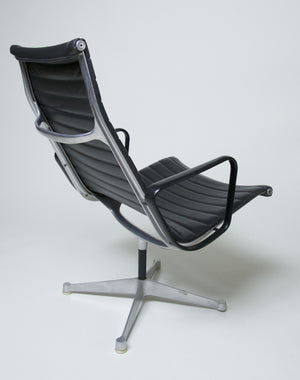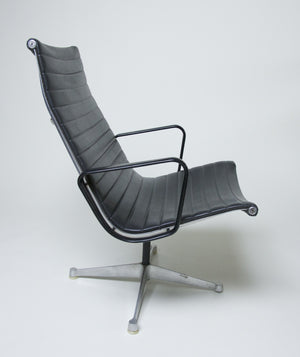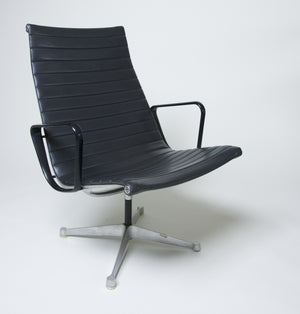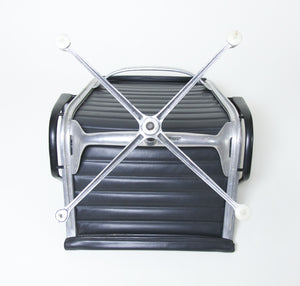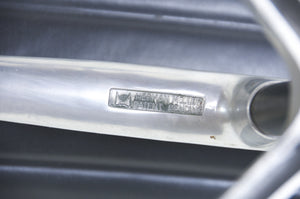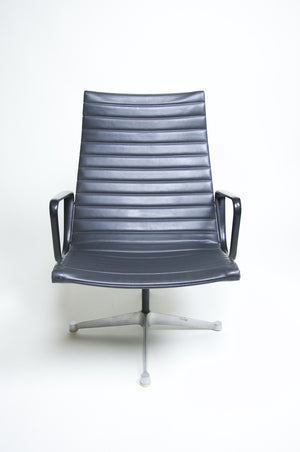 SOLD Patent Pending Eames Aluminum Group Lounge Chair #2
Listed for sale is a 1958 Eames aluminum group lounge chair. The lounge chair has Patent Pending stamps, indicating that it was produced in the first year that the design was manufactured. It is in phenomenal condition for its age with original charcoal naugahyde and black enameled arms in perfect condition. The chair and ottoman are an original matching pair that are in the most iconic upholstered configuration with the charcoal naugahyde and black arms. The naugahyde is essentially perfect and has held up brilliantly. It has the original herman miller stamp imbedded within the aluminum seat bracket and reads "Patent Pending." 
This chair and a couple of others came from the office of a department head at Harvard University. It lived in the university office of this individual. If desired, this chair can be sent with provenance from the family that owned the set. A sticker from the company these chairs were bought from is still present on the chair. 
Naugahyde
Excellent condition with little to no visible flaws. 
Bases and Metal
The black enameled arms are in excellent condition with no chips that I can see. The rest of the aluminum parts are in beautiful condition with no significant flaws to be noted.