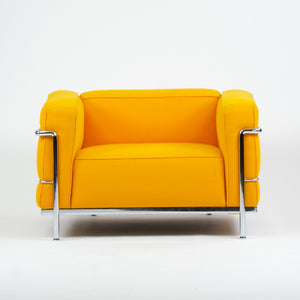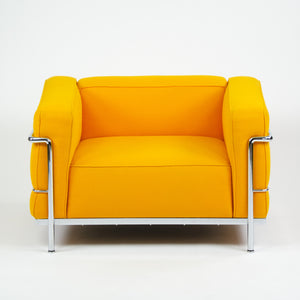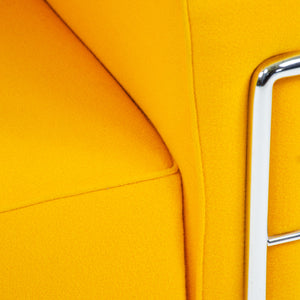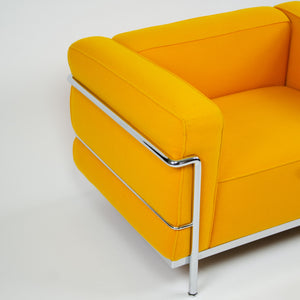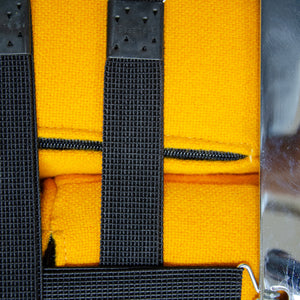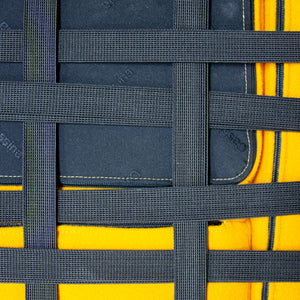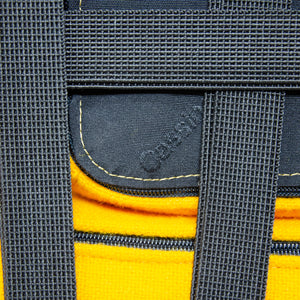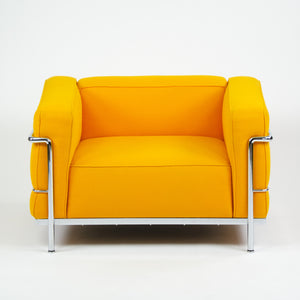 SOLD Cassina Italy Le Corbusier LC2 Grand Modele Armchair MINT 4 Available
Listed for sale is are four (sold separately) beautiful and original LC3 Grand Modele armchairs with fabric upholstery. These chairs were designed most famously by Le Corbusier, along with his collaborators Pierre Jeanneret and Charlotte Perriand. 
The chairs were produced in 2003 and lived in a gorgeous biotech headquarters designed by Behnisch Architekten in Cambridge, MA. The architectural firm specced these chairs, which is quite special indeed!
The chairs are in terrific, arguably MINT condition with little if any wear to note. The upholstery is gorgeous and vibrant, while the frames gleam spectacularly. 
The frames, straps, and upholstery underneath the cushions state CASSINA. It is a properly labelled and authentic piece. 
The price listed is for one chair. Four chairs are available.