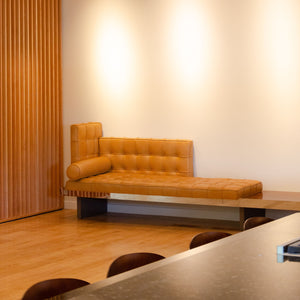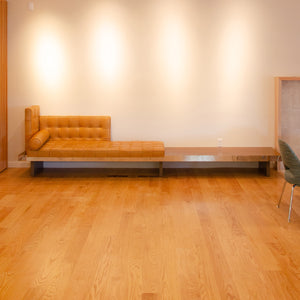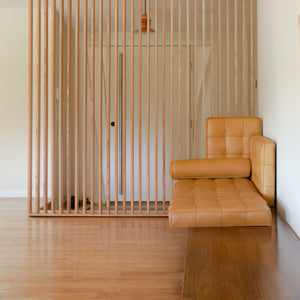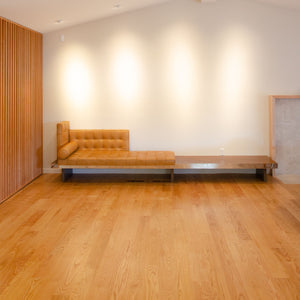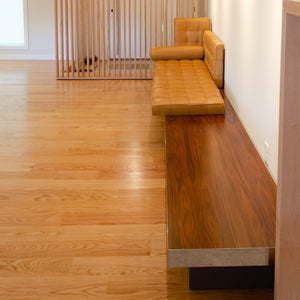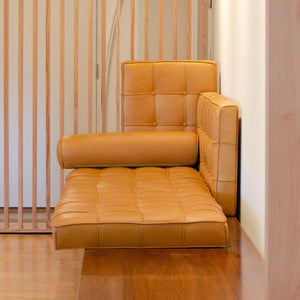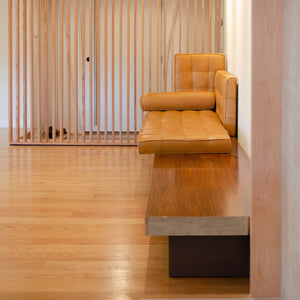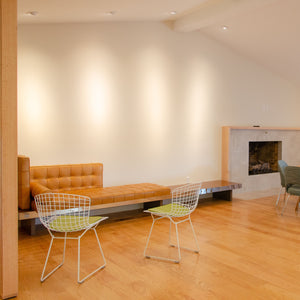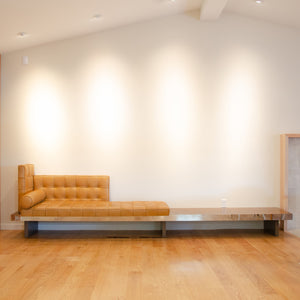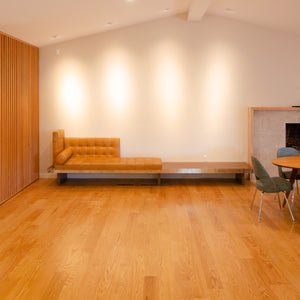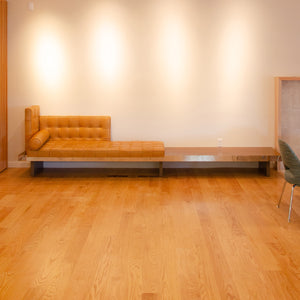 Cassina by Philippe Starck for Beverly Hills SLS Hotel Custom Daybed Chaise Sofa
Listed for sale is an original custom daybed/sofa designed by Philippe Starck for the SLS Hotel in Beverly Hills and produced by Cassina of Italy (the renowned manufacturer of pieces such as Le Corbusier's designs). 
This example is made up of a long and robust 2-piece bench, with upholstered cushions on one side (I have both left and right orientations). The entirety of this piece is covered in palisander/rosewood with a polished stainless steel edging to the edge faces. Condition is very good to excellent. There is some wear. 
The cushions are constructed from soft high quality leather hides chosen by Cassina. These exclusive custom pieces were built only for the SLS Hotel and are therefore exceptionally rare. 
There is also a plaque on them that list Starck, SLS, and Cassina Contract. 
I do have a few (but limited) quantity of these available, so do let me know in the case you're interested in multiple pieces. 
The pieces vary somewhat in length. Some examples are 138 inches in length, whereas others are 148 inches in length. Do feel free to let me know if you would prefer shorter or longer.