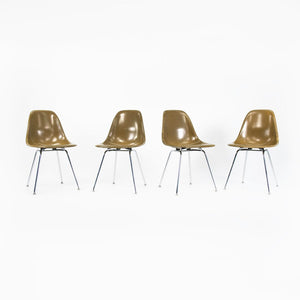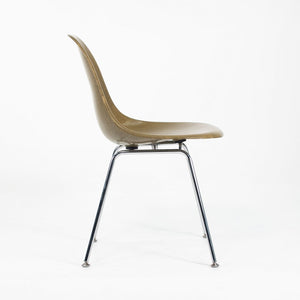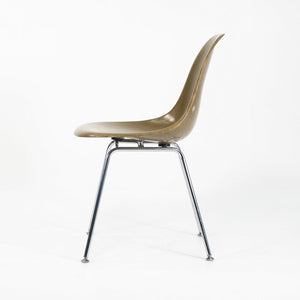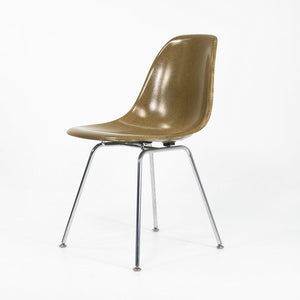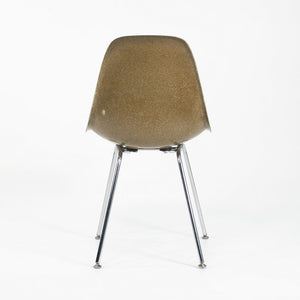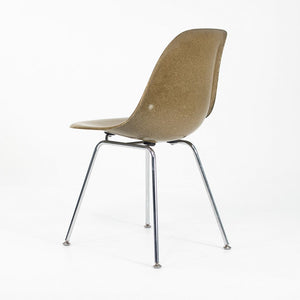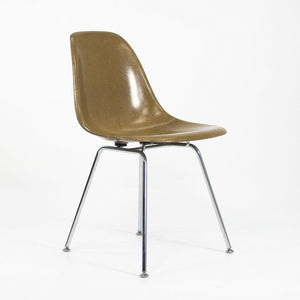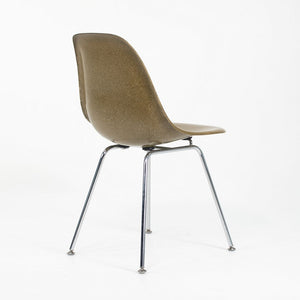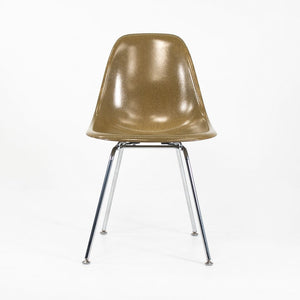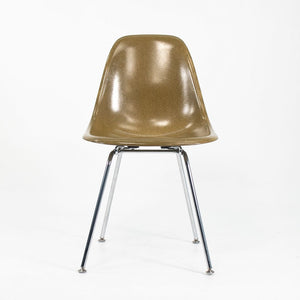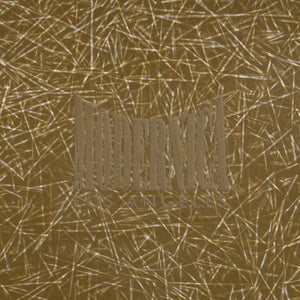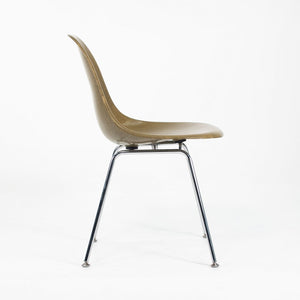 2010s Set of Four Case Study Chairs by Charles and Ray Eames for Modernica in Pumpernickel Fiberglass
Listed for sale is a set of four Case Study fiberglass H-base side shell chairs, produced by Modernica in Los Angeles. The original design is of course the iconic shell chair by Ray and Charles Eames. These examples by Modernica became widely recognized in the early 2000s, when Herman Miller was producing these chairs in molded plastic as opposed to more classic fiberglass of the 1950s and beyond.
The Modernica shells use the same form and mold as the early Eames examples, along with a similarly respectful and handmade process for applying the gel coat to the fiberglass. The result is a gorgeous fiberglass shell that will be resilient for decades.
Condition overall is excellent with some wear from use (see photos). We also believe the color to be pumpernickel, but please use your own judgement and refer to the photos.
These examples measure 32 inches tall by 22 inches wide and 22 inches deep. The seat height is 18 inches.
The price listed is for four chair. We also have extensive stock of these in other colors (dozens).