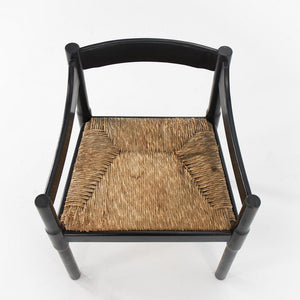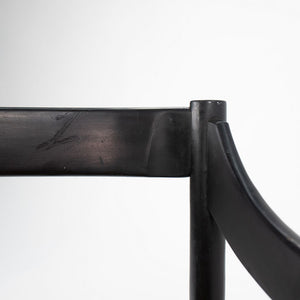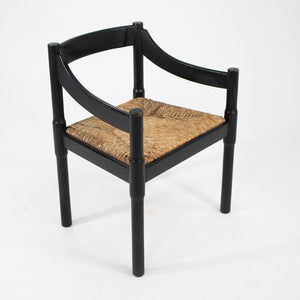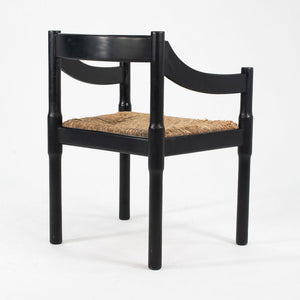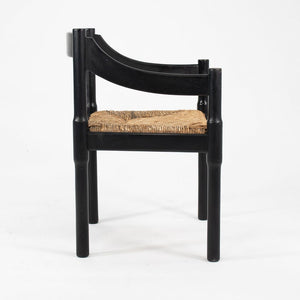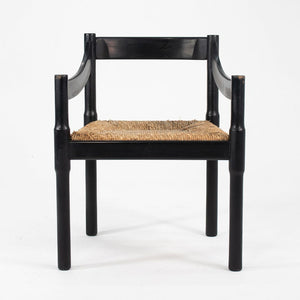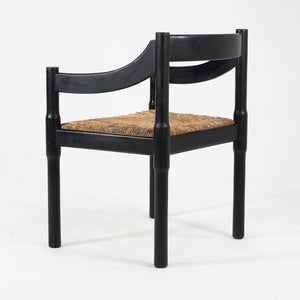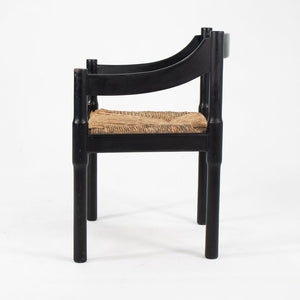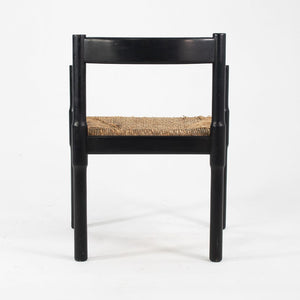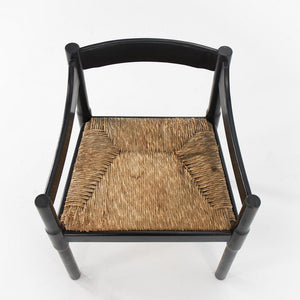 1960s Carimate Arm Chair by Vico Magistretti for Artemide with Ebonized Wood Frame
This is a Carimate chair, formed of an ebonized-beech wood frame, and a hand-woven rush seat. This chair was designed by Vico Magistretti in 1959, and was manufactured by Artemide. The ebonized frame shows a few scratches, and the rush seat shows some wear as photographed.

The price listed is for the single chair. This chair measures 30 inches high, 22.5 inches wide, and approximately 18 inches deep. It has a seat height of 17.25 inches.

The 'Carimate' chair is one of Vico Magistretti's most famous chairs. Magistretti originally designed this for the 'Carimate Golf Club' in Italy in 1959. This example appears to be a 1st edition produced by Artemide. Artemide only produced the Carimate chair for under 2 years, at which point Cassina picked up the rights to manufacture the design for European distribution.